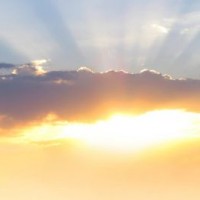 Nothing terribly exciting overnight but the price action across the board clearly reflects a bit of near term concern about the potential that the Fed will signal its intention to taper at the FOMC meeting this week. Accordingly, it seems that there was a bit of a risk-off move (as over used as that phrase is) as stocks couldn't benefit from a couple of big M&A announcements. The Aussie Dollar was the big loser and the Yen did better than it should have give the retail sales data yesterday.
I'll get into the actual overnight moves later, but first lets look at the set up in so many markets at the moment. The chart below, which is my Intraday screen on my Vantage FX MT4 platform, shows just some of the moves that are either in train or coming soon.
You'll need to click on it to enlarge, but what you see in these hourly and 4 hourly charts if you bring it all together is an opportunity. Namely:
The AUDUSD has support at 0.9178 then 66 if that breaks it gets ugly (I'm short)
Euro can drift back 

toward

 1.3218 or up to that 1.3295 region again for a range play.
GBP is trying to break lower.
USDJPY has 12 hours to turn higher and break 98.18 or it might not (I'm long)
Gold needs to hold $1321 or it won't
And so it goes
There's plenty of catalysts for trades on a busy day a and busy week but, as ever, risk management is key.
Anyway, looking overnight we see that on FX markets the Aussie Dollar is the worst performer at 0.9200 this morning coming under selling pressure at it moved toward the top of the box again yesterday and it looks a bit wobbly on the hourly and 4 hour charts. The Euro, likewise, can't break up through 1.33 and made a high of 1.3295 overnight and is at 1.3262. But it is the Yen which is suggestive that this is a bit of a safety move as it sits at 97.90 when it should probably be higher based on techs and retail sales yesterday.
On the stock market, big pharmaceutical and advertising mergers couldn't even buoy things nor the fact that pending home sales didn't fall as much as many had expected, dropping just 0.4% from a multi-year high, suggesting perhaps the Taper is coming. At the close the Dow was down 0.24%,  the Nasdaq fell 0.39% and the S&P 500 also fell 0.39% at 1,685.
European stocks, with exception of Milan, which fell 0.89%, performed better though with the FTSE, DAX and CAC either flat or eking out small gains.
On Commodity markets, gold is at $1324 oz (-0.55%), Nymex Crude is $104.51 (-0.18%), Corn fell another 0.56% but Soybeans bucked the recent weakness printing higher (1.32%) for what seems like the first time in ages.

On the data front today we have New Zealand Building Permits and then South Korean Current Account balance and Industrial and Service sector output. I'll be watching both these numbers very closely. Then in Japan its IP as well as unemployment and household spending before Building permits in Australia. In Europe we see Spanish GDP, Portuguese Business Confidence, EU Consumer confidence, Business Climate, Economic and Service Sentiment before German price data. In the US its the Redbook, Case Shiller House prices and Consumer Confidence.
We'll also be watching RBA Governor Stevens speech to the Anika Foundation today which is usually one of his best of the year.
Twitter: Greg McKenna
Latest posts by Deus Forex Machina
(see all)