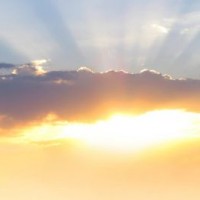 The Fed must be pleased, the Oracle they have spawned is doing his darnedest to get the message across but in the meantime is causing materially increased volatility in FX markets at least but also in stocks and bonds. I'm using pleased in this context as a pejorative because while it has been important for the Fed to make the difference in their message between the "taper" and rising interest rates Jon Hilsenrath has now been elevated onto a plane with the Fed Chairman himself.
Last night Hilsenrath wrote an article which suggested that the Fed is looking to be more dovish at the next meeting…
At their July 30-31 meeting, Fed officials are likely to discuss whether to refine or revise "forward guidance," the words they use to describe their intentions for the next few years.

With short-term interest rates near zero, the Fed sees such guidance as an important part of its monetary-policy arsenal. For instance, telling investors that short-term rates will stay low for a long time, Fed officials believe, helps hold down long-term rates and that encourages borrowing, spending, investing and growth.
I don't see anything fresh in that which means that from where I sit this could be just Hilsenrath hypothesising rather than talking for or from the Fed.
But it doesn't matter what I think the reality is that the Fed has unwittingly created a market monster and like the many we have seen in Australian journalism and financial markets over the years people will back them when they speak until they blow up.
The biggest impact was on FX markets with the USD coming under heavy selling and the Aussie dollar getting a very strong lift to be around 100 points above the low of last night about 12 hours ago. I said yesterday my short was too big and it is so I will be scaling back into the week's end.
As you can see in the chart above the AUD is still in the box and might have just rejected the uptrend it broke out of earlier this week with last nights sharp move higher. It is going to be an interesting close for the week in about 24 hours.
EUR has done a similar thing and I got it wrong yesterday and would have lost money on EUR had I had a trade on. While below this line EUR can reverse lower back toward 1.3220.
Looking at stocks, in the US they were down early in choppy trade but "the Hilsenrath moment" drove them back higher. At the close the Dow was up 0.09%, The S&P 500 rose 0.24% and the Nasdaq rose 0.74% with Facebook's massive 25+% surge on the back of yesterday's results helping this index outperform. 
In Europe the impact of weaker price action in Asia, a warning from BASF and a poor performance of resources in London on the back of fears about Chinese growth, apparently, saw stocks close lower. The DAX was 0.96% lower, the FTSE fell 0.49%, the CAC only fell 0.17% and Spain managed to rally 1.09%. 
On The ASX today it might not be such a great day given the carnage in resource stocks in London but then again Asia might recover as the US did so it might be a volatile day. 
On commodity markets oil was higher in choppy trade closing at $105.61 Bbl, gold rose as the US dollar fell and sits at $1337 oz., copper was unchanged and our friends corn and soybeans were smashed again down 2.6% and 2.9% respectively
Data
Not much to end the week although Japanese CPI will be interesting int he context of USDJPY. Then we have Singapore IP, German Import price index and French Consumer Confidence. So they may not be much to change the price action of the markets from last night.
Chop, chop, chop it's been a week of back and forth.
 Twitter: Greg McKenna
Latest posts by Deus Forex Machina
(see all)