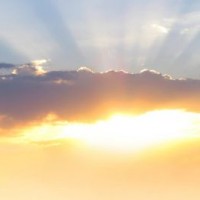 Hats off to the Fed Chairman for being able to have delivered the message last night that the Fed is going to taper but it is a path that is not set in stone either. After a couple of months of volatility on the back of the Fed Chair's and his colleagues words this is both somewhat remarkable but certainly most welcome.
Stocks were modestly higher, US treasuries modestly lower in yield and the US dollar modestly stronger taking currencies and global commodities a little lower in USD terms.
It never occurred to me until this morning that there is probably no better qualified economist on the planet to deliver the usual economist get out of "on the one hand, on the other hand" than the Fed Chairman and former Princeton Professor. His message has been clear but nuanced and one of the primary aims of the Fed's change in direction was the stock market rally and his and his colleagues desire to break the nexus between market crisis, monetary accommodation, bubble, market crisis and more requirement for monetary accommodation. Bernanke confirmed that overnight saying:
Not speaking about these issues would have risked a dislocation, a moving of market expectations away from the expectations of the (Fed's policy) committee. It would have risked increased build-up of leverage or excessively risky positions in the market,
I'm guessing the concern is still there with the S&P and Dow not far off their all time highs but at least the Fed has now done its darnedest to make sure that when it tapers it wont be a shock and so won't, or at least shouldn't, cause a crash in stocks and other markets.
The other part of the Chairman's address that was consistent with everything that he and his colleagues have been saying is that the Fed is likely to taper but that the course is not set in stone and they could reverse course if they needed to:
if needed, the (Fed's policy) committee would be prepared to employ all its tools, including an increase (in) the pace of purchases for a time, to promote a return to maximum employment in a context of price stability
Equally the taper could be faster than expected if the economy justifies it.
So there is something for everyone in last nights message but it is a consistent message and I do think at the moment the current run of economic data in the US puts us on course for Septaper. If subsequently the economy needs a reversal of policy the Fed can do it but I think when I listen to their words that they want to embark on this course  in the next couple of months.
At the close the Dow was up 0.12%, the Nasdaq was 0.32% higher and the S&P 500 rallied 0.28% to close at 1681 still below the all-time high.
In Europe the FTSE was 0.24% higher, the DAX in Frankfurt rose 0.66%, the CAC rose 0.54% while stocks in Madrid and Milan were 0.19% and 1.06% higher respectively.
For FX markets we have a slight bid tone in the US dollar as markets clearly anticipated he might have continued the message from last week and so ranges were fairly muted in comparision to the recent past.
As I write the euro is mid range for the past couple of days at 1.3124 with a high at 1.3176 and low of 1.3080, GBP rallied after the BoE minutes were not as dovish as many, myself included, thought they would or could be, USDJPY held 99 again making a low of 99.04 and sits at 99.55 this morning and the Aussie dollar recovered from an early European sell off to 0.9189 and sits around 0.9240 as I write.
The Aussie is clearly still inside the 90-93ish box it has been in for a little while now and as I wrote last week a break of 0.9330 opens up substantial topside. A key hurdle today might be the quarterly NAB Business survey which samples a materially bigger number of Australian companies than the monthly report and so gives a better read on the economic future. I could hope it might surprise on the upside but there is nothing in the data recently which alludes to that as a possible outcome. For the moment I sense a changing feeling toward the Aussie and a few more buyers happy to wade in than has been the case over the past 2 months.
On the day then the Aussie has resistance at 0.9260 and support at 0.9180. The Euro retains 1.3175 as resistance and 1.3080 as support while the Yen can probably run back down to 99 to test support with resistance at 100.25. GBP has resistance at 1.5303 and support at 1.5155/60.
On commodity markets I went very close to be stopped into a long with the high overnight of $1301. By buy stop was/is 1302.15 and gold sits this morning all the way back at $1274 so that was a judicious placement and good miss. Nymex crude was up a little after another big draw on stock piles last weeks which has seen more than 26 mill barrels come out of stockpiles over the past 3 weeks. Copper was lower back at 3.14 lb.
Data
Today sees Japanese trade data, the bigger quarterly NAB Business survey with the full 5000 respondents before the EU current account, UK retail sales and US jobless claims and Philly Fed survey.
Twitter: Greg McKenna