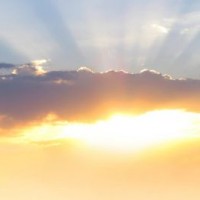 It could be a big day for markets in Asia today given the resounding victory of the ruling LDP Party of Japanese Prime Minister Shinzo Abe in Upper House elections over the weekend. For the first time in 6 years, and since Abe left the office of PM the last time, both Houses will be controlled by the LDP and its partners. The win is not unexpected because for all its beggar thy neighbour flaws Abenomics has given the Japanese a relative sugar hit.
While above 0.9980 dollar/yen is biased toward 103.30/60
In other FX markets the Aussie closed kind of weak on Saturday morning dropping 30 points into the close of New York trading. I'm not exactly sure if it was just position squaring or something different because it has happened each Saturday morning for the past month or so. Anyway it is still early doors in Asia this morning and the Aussie is trading at 0.9177 up 8 pips from the 69 close.
Of import to the Aussie this week is going to be the CPI data released on Wednesday. Readers know I think the RBA should cut rates given the economic backdrop particularly given household restraint and the business outlook and I think that the CPI on Wednesday is likely to reinforce that they have room to cut as soon as next week if they want to. So Wednesday is a big day for the Aussie but as you can see in the chart below it remains in its box. We'll trade inside until we see a break either way.
Looking elsewhere the euro remains mid range for the last week at 1.3135, GBP has pushed up though and if it breaks through 1.5303 it should be off and running. Looks like EURGBP is going to be a good short from here targeting 0.8497 initially and then 0.8394.
On the stock market one of my systems was stopped into a long on the S&P 500 at week's end. It's a marginal high and not supported by the Dow or other bourses around the globe but a system is a system.
Anyway at the close the S&P 500 was up 3 points or 0.16% to 1692, the Dow was down 5 points which is essentially flat at 15,544 and Nasdaq fell under the weight of tech stocks like Microsoft which fell 12% (another reason I trade FX not individual stocks) to close down 0.64% at 3558.
In Europe the FTSE was flat, as were the CAC and DAX, Milanese stocks rose 0.44% and in Madrid stocks fell 0.18%.
Gold is back up near $1300 and Nymex crude has closed the gap on Brent and sits well atop $108 and may be headed to $114 Bbl.
Data
Its really just a bit of US data with the release of the Chicago Fed national activity index and existing home sales.
 Twitter: Greg McKenna
Latest posts by Deus Forex Machina
(see all)