See the latest Australian dollar analysis here:
UBS is out cutting its Australian dollar forecast to 85 cents:
…replacing the lost (domestic) growth from mining capex over the next few years will critically need more than just a moderate housing recovery (which is clearly underway). The economy's successful transition will need a lift in non-mining capex and activity to both support growth directly and consumers indirectly via jobs. However, despite borrowing rates having been stimulatory for a while, an economy-wide lift in nonmining capex growth has yet to materialise. Indeed, further modest reductions in an already low cash rate are likely less beneficial than a further significant fall in the AUD for many businesses concerned about their future competitive viability (while lower cash rates may also encourage financial problems elsewhere).

…Finally – and most importantly – as Charts 1 & 6 clearly show, it would seem misplaced to believe that the recent drop in the AUD from USD1.04 to USD0.92 is 'low enough' to be confident of the economy's successful transition. Indeed, to get the lift in non-mining capex the RBA is looking for would appear to require something closer to USD0.80, at the very least.
Dead right. But it'll take lower than 80 cents this time. Business has been fed a line that the dollar will be high forever and has been preparing accordingly. Capacity has been idled or strategies re-oriented. It will take a much lower dollar for much longer to persuade anyone to invest on the old normal.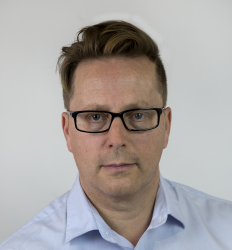 Latest posts by David Llewellyn-Smith
(see all)