A recent note from Citi gives a good round-up of the barriers to expanded gas and oil fracking in Australia as presented at recent conference.
Investor "ESG" Perspectives
We have focused this note on issues relevant to clients (fund managers and superannuation funds) who are looking at the unconventional gas industry from an "ESG" (Environmental, Social and Governance) perspective.

In Australia, various investor collaborations are underway, considering their approach to the unconventional gas industry from an ESG risk perspective. Some investor ESG-related considerations include:

The potential for project delays or higher costs due to environmental / social issues;

Whether investee companies are broadly adopting "best practice' or whether companies might strengthen their approach to managing "ESG" issues;

Whether investee companies might incur a longer term liability to "clean up" environmental impacts, including on aquifers;

The role of gas in a transition to a carbon constrained world, including the lifecycle emissions performance of CSG/LNG, including consideration of fugitive methane emissions.

In addition, some investors with an "ethical" mandate take an "ethical" approach to their deliberations of these issues.

Our Key Takeaways
Coexistence – CSG and Agriculture
In general, the agricultural industry representatives who presented appeared to accept that coexistence was inevitable, so the focus should be on best practice and minimising impacts. However, they acknowledged that some of their members strongly oppose the CSG industry.

A wide range of well recognized issues was raised. These included water concerns, reduced landowner autonomy over their land and farming activities, fragmentation, and introduction of weeds. Some landowners feared lower property values as a result of CSG, though others pointed to very limited transactional or valuation data on this.

A speaker noted the need to ensure appropriate company-landowner interactions despite the pressure to achieve construction and production time frames, and avoid instances of "rogue activity" by some liaison staff.

In discussion, some landowners present, who had signed land access agreements, commented that they had little choice but to sign, since the court would only arbitrate terms of access, not whether access should be provided or not. Clearly some landowners are happy and others less so.

Water Remains a Key Concern
Water appeared to be the major concern expressed – both contamination and drawdown.

Agricultural representatives noted that water contamination is very difficult or impossible to "make good" after the event, so concerns remain. Speakers indicated a need for greater comfort that aquifer contamination would not occur. Several speakers suggested that contamination risk would be avoided by well integrity measures, and avoiding surface spills. Mobilization of contaminants from coal seams into aquifers was another expressed concern.

One speaker was most concerned about the potential for salt extracted from produced water to be stored in such a way that it might get back into groundwater. We suspect that the risk of broadscale aquifer contamination is low, but it seems that providing adequate comfort to agricultural communities remains a considerable challenge.

A question from the audience related to concern about make good provisions in Queensland, where the Underground Water Impact Report shows significant water drawdown in certain areas over project life (see Figure 1 and Figure 2). The landowner expressed concern that major impacts on a QLD landowners' bores may be decades away, after the end of project life, and queried where "make good" water would come from at that stage (assuming that treated produced water may be made available during the production phase of the project).

Uneven Playing Field / Information Asymmetry / Data Transparency / The "Truth" / Assessing Risk
There are a number of challenges for the industry in improving community acceptance and dispelling concerns.

The public debate tends to be confused. Fracking, for example, can refer to the technical operation conducted at the wellbore, but is now also more broadly used in public debate to refer to the entire unconventional gas industry's operations. There is little conclusive evidence of contamination relating to fracking activities. Media and web searches tend to focus on stories that make sensational headlines. The most frequently quoted academic papers are not necessarily the most reliable, and may have been widely rebutted.

There is asymmetry in access to data, with companies often perceived as not being open and transparent with all data, though this may be improving. Improving data transparency may run counter to the petroleum industry's broader culture.

Examples were given where data sought by researchers or requested by landowners was not readily accessible or provided. Speakers also observed that companies had better access to legal support than landowners when negotiating access agreements, further contributing to an uneven playing field.

It can be challenging to identify credible researchers who are accepted as being independent. Strong governance of research institutions is seen as critical if institutions are to be seen as credible and independent. It was suggested that research needs to actively look for impacts of CSG, and results should be assured (by a perceived credible independent assurer – which again can pose a challenge).

Risk must be assessed based on likelihood and significance. Significant risks then need to be avoided. But risks can tend to be over-emphasized, generating an emotional response. What level of confidence is required? One speaker commented that industry tends to dismiss concerns first, and then may investigate the facts afterwards, which can engender suspicion. Companies may claim "no impact" without monitoring and providing data to substantiate that assertion. Examples were given. A speaker suggested radon should be investigated, with elevated levels reportedly observed near Tara in QLD.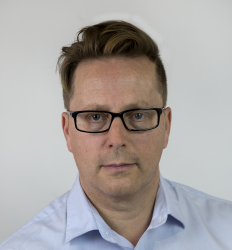 Latest posts by David Llewellyn-Smith
(see all)