The AFR's Chanticleer column is ducking and weaving its way around a few potholes (or falling in them) in its iron ore coverage this week. Recently we heard from the premier column that:
At a time when the resources sector is beset with an endless flow of bad news, it is impressive that Gina Rinehart's Hancock Prospecting is powering ahead towards completing $7 billion in funding for the Roy Hill iron ore mine.

Rinehart is within reach of starting to export about 55 million tonnes of iron ore every year for 25 years. At today's prices, that would generate annual revenue of about $6.5 billion a year while employing 2000 people.

Confidence among bankers about the mine moving to financial close was bolstered by a visit from representatives of about 20 commercial banks to the mine site, 1300 kilometres north-east of Perth, in May.
Yet today, the same column describes how:
The latest quarterly production reports from BHP Billiton and Rio Tinto have confirmed that the world will be headed into significant iron ore oversupply just as China begins its ­transition from being investment driven to consumption driven.

..The excess supply of seaborne iron ore will be about 155 million tonnes in 12 months' time, according to analysts at UBS.

The low cost structures at BHP and Rio mean they are happy to pursue similar strategies. They will deliver higher volumes of ore even if it means lower prices.

…The strategy of the big miners to keep digging up more ore and shipping it to China could squeeze out high cost producers in India and China and potentially lead to a rebalancing of market demand.
Sure it is. As well as squeezing out local producers like FMG and that other one that part owns Fairfax…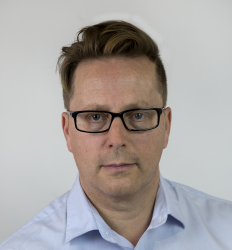 Latest posts by David Llewellyn-Smith
(see all)