Yesterday I noted how the Reserve Bank of New Zealand (RBNZ) was soon likely to implement speed limit controls on high loan-to-value (LVR) mortgage lending that would limit growth of 80%-plus LVR mortgages to 12%, significantly below the 30% growth experienced over the past year. I also noted how such meaures would place the RBNZ at odds with both the National Government and the Labour Opposition, who have both lobbied hard to have first home buyers (FHBs) excluded from any LVR speed limit.
Today, the Labour Opposition and the Greens have lambasted the measure and accused the National Government of handing the RBNZ a "loaded gun". They also vowed to exclude FHBs from any LVR limits in the event that they won office. From Interest.co.nz:
Labour Housing Spokesman Phil Twyford and Finance Spokesman David Parker said [Prime Minister] Key's handling of the Reserve Bank's macroprudential policy tool was incompetent and was "set to deny thousands of Kiwis a shot at their first home."

"John Key has completely mishandled the lending limits plan from the very beginning. His negligence has handed the Reserve Bank a loaded gun of lending limits. He can't now fake surprise that it is about to pull the trigger," said Twyford.

"In May National caved in to the pressure, signing a Memorandum of Understanding with the Reserve Bank that would allow it to restrict high value mortgages. As usual John Key took a once-over-lightly approach and didn't realise the ramifications for first home buyers," he said.

"It wasn't until a month later that Mr Key realised what he had done. He then tried to negotiate through the media to put pressure on Reserve Bank Governor Graeme Wheeler. But the primary purpose of the Reserve Bank is to be independent and not listen to political pressure."

Labour said in government it would give first home buyers an 'interim exemption from the 'speed limit' on high LVR lending while it built 100,000 homes in 10 years and imposed a capital gains tax on second homes and rental properties.

Green Party co-leader Russel Norman said first home buyers should have more lenient LVRs than property investors.

"LVRs should be more lenient for first home buyers than for property investors. It would be unfair to require large deposits from first home buyers. They're not the ones forcing up houses prices – speculators are," Norman said.

"It's very concerning that John Key doesn't seem to be fighting for first home buyers and is standing by while the Reserve Bank moves to lock many of them out of buying a home. LVRs are a good move but they should be targeted at property investors and speculators, not at families trying to buy a home, and they shouldn't be the only tool."
While New Zealand FHBs would undoubtedly bear the brunt of any LVR restrictions, this is because they are the riskiest part of the mortgage market and pose the greatest risk to financial stability, as explained by New Zealand's Matt Nolan:
When we talk about an issue of "financial stability concerns" we are explicitly saying that individual banks will be taking on too much risk relative to what the "system as a whole" should be taking on. As a result, there is some sort of negative externality from said lending. Guess who the risky borrowers are (in terms of defaulting on a banks loan, especially following a aggregate decline in house prices), are? They the property investors who either aren't borrowing from the banks or already have significant equity … nope. Are they the people selling their old property and buying a new one with significant equity … nope. Are they the first home buyers, who are leveraging themselves up by putting down tiny deposits and crossing their fingers hoping house price keep going up … bingo!

Any regulation to deal this risk will have a significant impact on highly leveraged lending, which is what first-home buyers are – so the Reserve Bank can ignore their financial stability mandate, or they can respond to this. If you "take out" the change in financing options for first home buyers then you are "taking out" the financial stability gains as well.
The whole macroprudential issue highlights how ultimately the only way to make homes more affordable is to bring land/house prices down significantly by reforming the supply-side of the market, as well as by reducing speculative demand from investors through changing the tax system (e.g. by winding back negative gearing). Simply allowing FHBs to borrow more/less or providing them with grants does nothing to fix the underlying problems.
As an aside, it is somewhat galling to hear the Labour Party voice concern over FHBs when it was they who in government presided over the massive initial run-up in house prices that priced many Kiwi's out of the market. They had nine years in government to fix the problem, but did absolutely nothing.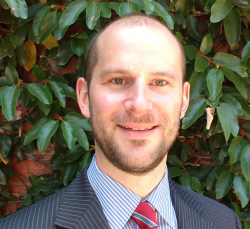 Latest posts by Leith van Onselen
(see all)