Find below the iron ore price table for July 16, 2013:

My doubts about reaching $130, or staying above it, remain. But we're still marching along quite comfortably, fueled by the rebound steel prices (such as it is).
Today's news is dour as usual. From the China Daily:
Iron ore producers and traders face a weak market with falling prices, and analysts believe these conditions will persist through the third quarter.

During the first four months of the year, about 2.13 million metric tons of iron ore wereunloaded at Qinhuangdao port, a major commodity trading port that is seen as an economic bellwether.

The volume was basically flat compared with the same period of last year, according toGeneral Cargo Branch Co, which handles the port's iron ore business.

The company declined to release more recent data. But visitors to the port can easilysee that unloading facilities are idle. And workers have observed a slowdown, too.

A 40-something man who declined to give his name, who said he has worked in the port for six years, noted that iron ore shipments had become irregular, with two or three arrivals spaced over four days or a week.

"In previous months, large volumes were common," he said.

Another male worker at the storage yard said companies have been stockpiling iron orethere for longer periods recently.

"Steel companies are pessimistic about the market outlook, so they have been reducing raw material inventories, mainly iron ore," said Xu Xiangchun, information director of Mysteel.com, a steel industry website and consultancy company based in Shanghai.

"In addition, many steel companies are short of money at present," he said. "Steelcompanies are trying to improve their cash flow by reducing or even selling iron ore stockpiles."

According to the China Iron and Steel Association, 30 of the country's 86 medium-sizedand large steel companies reported losses in the first quarter.

Domestic producers' profit margins averaged just 0.9 percent, with collective industry profits of 2.5 billion yuan ($406 million) for the first quarter.

These profits are meager for an industry with total assets worth 4.3 trillion yuan.

The CISA said the profits of medium-scale and large producers are contracting by the month, falling from 1.3 billion yuan in January to 998 million yuan in February.

In March, the figure was just 267 million yuan.

Facing weak downstream demand and oversupply, the major steel mills includingBaosteel Group, Anshan Iron and Steel Group and Wuhan Iron and Steel Group, have all cut product prices by 100 yuan to 250 yuan per ton for June.

The average price of hot-rolled steel products offered by Baosteel Group fell by 180yuan a ton, to a new price of 4,572 yuan a ton.
Well, perhaps we've seen the bottom for now. But:
Analysts said China's macroeconomic situation has affected iron ore imports, and iron ore prices will keep falling.

"Iron ore prices will drop around $5 to $10 a ton in the near future," said ZengJiesheng, another senior analyst at Mysteel.com. "There is no sign of a rebound of the macroeconomy and it is not likely that incentive policies can be carried out any soon."

He said domestic steel producers will cut production to survive, which will result in continued price declines for iron ore.
Into Q3, I agree.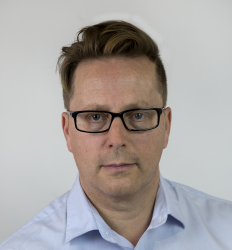 Latest posts by David Llewellyn-Smith
(see all)