From BS:
BHP Billiton Ltd has missed its full-year iron ore production guidance, despite posting a strong lift in fourth-quarter activities.

In the three months to June 30, BHP's iron ore output was 47.689 million tonnes, a 17.7 per cent lift on 40.891 million tonnes in the previous corresponding period.

Year-to-date iron ore production came in at 169.856 million tonnes, a seven per cent increase on the 159.478 million in the previous corresponding period.

During its third-quarter production update, BHP flagged full-year iron ore production of 183 million tonnes, despite noting a cyclone related slowdown in the period.
From the report:
Record annualised shipments of 217 million tonnes during the June quarter and Western Australian Iron Ore is forecast to increase to around 207 million in the 2014 financial year.

Our Western Australia Iron Ore (WAIO) business achieved several milestones during the 2013 financial year, which included an increase in port capacity to 220 million tonnes per annum (100 per cent basis) following the successful installation of all major infrastructure associated with the WAIO Port Hedland Inner Harbour Expansion project. In addition, WAIO Orebody 24 delivered first production during the period.

The WAIO Jimblebar Mine Expansion, which will increase supply chain capacity to 220 million tonnes per annum (100 per cent basis), is now expected to achieve first production in the December 2013 quarter, ahead of schedule.

The project is on budget in local currency, although the capital cost in US dollars is expected to be 10 per cent, or US$340 million higher than the original budget. This increase has been more than offset by a change in scope and US$400 million reduction in the budget for the WAIO Port Blending and Rail Yard Facilities project, which reflects the decision to prioritise capital efficient growth in the inner harbour. As a result, WAIO remains well positioned to deliver 220 million tonnes per annum of supply chain capacity ahead of schedule and on budget.
FMG is out next Tuesday with its update and assuming it's on track, with BHP bringing Jimblebar on line early, that'll be 100 million tonnes from the majors (give or take) beginning its ramp up before year's end. Let's hope China wants it.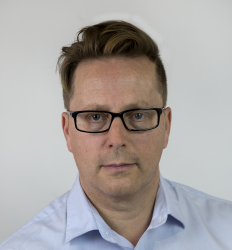 Latest posts by David Llewellyn-Smith
(see all)