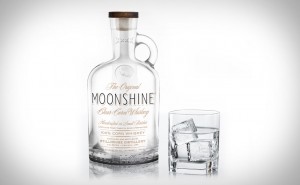 Australia has some bizarre 'alcohol related violence' statistics
1 in 4 Australians were a victim of alcohol-related verbal abuse
13 percent were made to feel fearful by someone under the influence of alcohol
4.5 percent of Australians aged 14 years or older had been physically abused by someone under the influence of alcohol
But all the scientific research says that alcohol has absolutely no effect on aggression, and in fact impairs coordination (you will enjoy the linked article).
Given my personal experience in many other countries where alcohol is not associated with violence or socially disruptive behaviour, I thought I would share my partially informed opinions. This post is purely to promote a more serious and informed discussion than the one recently on the ABC show Sh*tsville Express.
First, our behaviour when drunk is purely socially and culturally determined. There is no chemical reaction that makes people behave a certain way. Alcohol is not a stimulant – it is a depressant that makes you lethargic and uncoordinated. Yet we have evolved a culture that allows alcohol to be an excuse to behave in certain ways – to vent aggression, to indulge our attention-seeking behaviours, or to be blunt about our sexual desires.
The classic case is where someone uses alcohol to 'build up' the courage to act a certain way. It is both placebo and social excuse in one.
Second, by having warnings about how you might behave when drunk only seeks to enforce those behaviours. As they say, there is no such thing as bad publicity – you publicise bad behaviour, you get bad behaviour.
Third, taxing alcohol makes it expensive to indulge in regularly. This is a barrier to allowing alcohol to integrate into our food and dining culture. Have a wine or beer with your meal? Not at that price! I'd rather save my pennies and not waste alcohol unless it gets me really hammered so I can use it as an excuse for behaviour that is otherwise socially unacceptable.
So what sort of policies would reduce our violent binge drinking culture? I have a radical proposal.
Remove taxes on alcohol (revenues can be made up with land taxes)
Reframe the public alcohol messages.
Reduce the drinking age to 16
Allow alcohol to be sold in supermarkets in States where it is not
Remove liquor licensing rules and simply retain responsible serving of alcohol requirements. This will further integrate alcohol into everyday lives.
Essentially we are trying to make alcohol boring.
Public health messages might have a grandma drinking Bundy Rum diluted with cold water after dinner. Or we could do a complete reversal and really drill home the point that rowdy drunks are puppets of their social environment and that they can't blame alcohol. If you are a tool when you are drunk, you are a tool. Embarrass them into less binge drinking.
As anthropologist Kate Fox explains

I would like to see a complete change of focus, with all alcohol-education and awareness campaigns designed specifically to challenge these beliefs – to get across the message that a) alcohol does not cause disinhibition (aggressive, sexual or otherwise) and that b) even when you are drunk, you are in control of and have total responsibility for your actions and behaviour.
Yet at the moment we have alcohol messages that seem to reinforce the message that alcohol is an excuse for disruptive behaviour, with phrases such as "alcohol is responsible for..". Actually, no. Would you seriously say 'tea is responsible for…".
As I have discussed before, culture is often a good explanation of social and economic phenomena. The more we understand culture, and get over our simplistic 'Pigouvian taxes can fix everything' mentality, the better.
I would add that similar 'boring' approaches might help to change other socially disruptive behaviour, such as problem gambling.  For a very interesting discussion on the lies we tell ourselves I recommend this book by Gary Greenberg.
Please share this article.  Tips, suggestions, comments and requests to [email protected] + follow me on Twitter @rumplestatskin
Latest posts by Rumplestatskin
(see all)