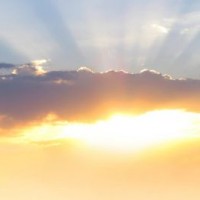 With so many Fed Governors talking this week I thought we would get soothing words from them so as to not spook the market any further than it had already been but in the release from the BIS over the weekend, in the statement from the PBOC yesterday and in comments from two senior Fed Governors overnight I see almost the exact opposite to what I had expected.
Clearly there is a global central bank compact that has emerged which says that stock and property market bubbles are not the way to get a sustainable cure to the economic woes of the globe (RBA and Australia's FIRE industry spruikers take note) and central banks are fed up with inter-governmental ineptitude and with their actions being used by the political class to prop themselves up via the goosing of housing stock and stock markets.
I believe that this is at the heart of the taper, probably more so than the economic recovery, so it is not unexpected that even though the Fed is being very transparent in what it wants to do, which is really taking air out of stocks without popping them, the risks are that  markets overreact.
Overnight combative Dallas Fed President Richard Fisher didn't miss when he told the Financial Times:
Markets tend to test things…We haven't forgotten what happened to the Bank of England [on Black Wednesday]. I don't think anyone can break the Fed?…But I do believe that big money does organize itself somewhat like feral hogs. If they detect a weakness or a bad scent, they'll go after it.
There you go he says it later but the Fed recognises that there is going to be some blow back from what they are doing and it seems they are ready for it. Indeed this was a message that non-voter this year Narayana Kocherlakota from the Minneapolis Fed said he wasn't overly worried about the markets reaction:
I think what we've seen so far is not a cause for concern but obviously if these higher yields were to harden over a longer period of time that would be restrictive to economic conditions, suppressing demand and thereby suppressing employment
What interesting times we live in – grab the popcorn and stay close to the screen.
But as you know it's not all about the Fed and the Chinese decision to tighten and tighten aggressively yet signal that there is ample liquidity as they did yesterday implying the foot stays on the throat of shadow bankers and property spruikers hit the Shanghai Composite hard as it closed down 5.31%.
The rest of Asia was down in the 1-2% range which put pressure on European stocks which were down across the board. The FTSE fell 1.43%, the DAX fell 1.25%, the CAC dropped 1.70%. In Milan stocks were only down 0.94% while in Spain stocks fell 1.91%.
So from the open US stocks were under pressure and the the Dow traded down to a low of 14551 before rallying back toward the previous weeks close but ultimately closing at 14660 down 139 points or 0.94%, the Nasdaq fell 1.08% and the S&P mapped a similar path to the Dow with the physical closing down 1.22% at 1573.
Looking at the futures version of the S&P though as highlighted in my VantageFX MT4 chart below you can see that the trend line from the lows of last year is well and truly broken and lower levels beckon.
Based on my usual process and over many weeks the outlook is now for a move back into the 1500/10 region, then 1470/80 which is big support and then ultimately a target might be 1330/60 the bottom of which if it breaks opens up a move below 1000.
Looking at FX markets, the US was on the ascendancy early before reversing course late in the day which is kind of hard to fathom given the Dallas Fed data which showed a huge leap from -10.5 to +6 last month. But anyway the USD was under pressure and we saw some wild and volatile ranges – AGAIN.
Euro made a low of 1.3058 before rallying to 1.3144 and it sits at 1.3124 this morning, still looking wobbly on the dailies I reckon though. The pound had a big range as well trading 1.5342 – 1.5465 and it sits at 1.5438 this morning also looking vulnerable on a multi-day time frame. The yen also lost ground and then recovered trading 97.21 – 98.70 and then back to 97.67 where it now sits. USDJPY needs to take out yesterday's highs again soon or it is at risk of a very big reversal lower – as counter-intuitive as that is.
For the Aussie it was a tumultuous day. On Saturday morning early doors the Aussie was closing in New York in the 0.9230 region before being sold down to a close at 16 and an open yesterday morning just below 0.92. It then traded up to the top of a 4 hour box in the 40's where it met resistance and then as the US dollar was strengthening across the board the Aussie got absolutely smashed back to a low of 0.9145 just 1 point above my stop loss on yesterday's long.
As I went to bed I thought if it was going to recover it would get to about 0.9302 so I placed a take profit at 0.9289 which was triggered on the run to the high of 0.9299 and it has now slipped back below 0.9250. The 4 hours still suggest a bit of a rally and 0.9302 remains key topside resistance with support 100 points lower.
Dr Copper was down again overnight falling 2.28% as the Chinese and Fed actions, no doubt along with the words of the BIS reverberated around investors heads. Gold was off 1.15% to $1282 OZ and silver fell 2.33%. Crude danced to its own tune as usual up 1.59% while corn and wheat were both down but soybeans rallied.
Data
Business Climate in France, Retail sales in Italy, Spanish Bond Auction and then Durable Goods in the US and Housing Prices as per Case Shiller and New Home Sales and the Richmond Fed index.
But of course we'll all be watching the Shanghai stock market.
Twitter: Greg McKenna
Latest posts by Deus Forex Machina
(see all)