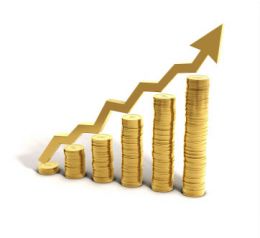 Regular readers will know that I like to keep an eye on 5 year bank CDS prices as a guide to underlying wholesale funding costs. I noted in February when CDS prices fell below 100, which had been the price floor throughout the European crisis. Since then prices have fallen steadily to 70.
However, over the past month, Australian bank CDS prices have jumped again and fast. As of Friday prices were back above 100 at 108. This has transpired within the context of the sudden jump in yields in everything from US Treasuries to Brazilian junk bonds. But it should be noted that Australian bank CDS prices have risen much further than those of comparable major banks in other developed nations, almost 50% in a month. This is a legacy of our particular dependence upon offshore wholesale funding such a leap is in some measure also a reflection of the sudden realisation in global markets that Australia is not the miracle economy it thought it was, CDS prices being the reverse of what's being expressed in the falling Australian dollar.
Anyway, with CDS prices indicating 5 year funding is now 100bps over swap. banks can rightly claim that funding costs are again elevated. Not that such prices are elevated enough yet to do earnings any harm but enough to start taking a little more out of any rate cut.
Advertisement