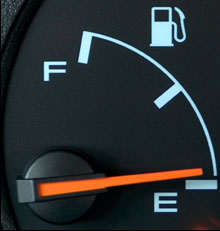 Over the weekend the US declared Australia's gas boom at an end. Following President Obama's recent confirmation that he would permit LNG exports to non-free trade agreement nations, the Department of Energy gave approval to Freeport LNG to export to non-FTA nations:
At the time it submitted its Application, FLEX had not yet entered into any long-term LTAs or other commercial off-take arrangements forthe LNG it proposes to export. However, FLEX has subsequently executed long-term LTAs with Osaka Gas Company, Ltd.,Chubu Electric Power Company, Inc., and BP Energy Company. These three LTAs in total will permit the export of 1.26 million MMBtu of natural gas per year, representing approximately 1.23 Bcf/d—or approximately 88 percent of the export authorization requested in this proceeding.
And yes, as you can see, half of the gas is headed for North Asia, Australia's customer heart land, and the other half may well too via BP. The volumes are equivalent to Australia's major projects. These agreements are the equivalent of  8.8 million tonnes per annum. That's roughly the same as Wheatstone or half of Gorgon or 15% of Australia's 2020 ramped up volumes.
And that's only Freeport's first two LNG trains. There are advanced plans for a third and possible fourth. It aims to ship from early 2017 but still requires Federal Energy Regulatory Commission approval to proceed, which we can expect shortly.
I have been unable to confirm whether the Freeport LNG project has agreed terms with its customers on non oil-linked contracts (Henry Hub + a percentage) but it appears to be the case.
So, at this stage, for Australia, the approval at Freeport confirms my arguments of the past year:
LNG customers and capital have shifted to US investment
no new Australian LNG projects will go ahead for the foreseeable future
existing projects and project approvals are much more likely to be rationalised than expanded
the existing oil-linked supply contracts for Australian production are rapidly becoming a liability and will come under pressure for renegotiation
returns from the mad rush for Australian gas will be substandard for may years
LNG export volumes and yield will be lower than BREE and the government hopes
None of this is to say that the gas boom is about to go bust or that it hasn't been, and won't continue to be, a gift to the nation.  FreeportLNG is 50% owned by ConocoPhillips, the same firm that is a major joint venture partner in the Australia Pacific LNG project in Gladstone. It's hard to see one hand cutting off the other.
But there's no question in my mind that the boom is over and blue sky returns have been capped by our Great and Powerful friend, the US of A.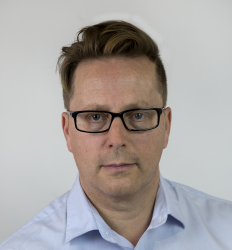 Latest posts by David Llewellyn-Smith
(see all)