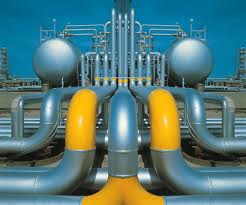 From the FT comes a story that has great national significance to Australia but has been missed by the media completely. The US is going to export LNG:
The Obama administration has signalled support for more plants to export liquefied natural gas, as the US embraces its surging energy production as a key new element of its national security policy.

Barack Obama said at the weekend the US was likely to be a net gas exporter by 2020, the strongest sign yet that the president is swinging his support behind higher energy sales overseas.

The Department of Energy is studying applications for new liquefied natural gas terminals, with approval of one in Texas likely within months. It would be only the second such approval granted for sales to countries without trade agreements with the US, such as Japan, the world's largest importer of LNG.

"I've got to make an executive decision broadly about whether or not we export liquefied natural gas at all," Mr Obama said during a trip to Costa Rica. "But I can assure you that once I make that decision, then factoring in how we can use that to facilitate lower costs in the hemisphere and in Central America will be on my agenda."

…In a little-noticed speech in New York in late April, Tom Donilon, the White House national security adviser, said the new energy bounty allowed the US "a stronger hand in pursuing and implementing our international security goals".

Mr Donilon said increased US and global gas production could break the link between the gas and more expensive oil prices and "weaken control by traditional dominant natural gas suppliers".

The White House is also promoting gas as an alternative fuel to oil and coal as a way to reduce greenhouse emissions.

The initial pace of approvals for new LNG export terminals is likely to be measured, a nod to domestic political sensitivities about how to manage the country's surging energy production.

…So far, only one US LNG export project, Cheniere Energy's Sabine Pass plant in Louisiana, has been approved for sales to non-trade agreement countries, which include Japan, members of the European Union, and fast-growing markets in Asia such as China and India.

That licence was granted two years ago, and there are 19 more applications for such worldwide export permits filed with the energy department.

The next project in line for approval, the Freeport LNG development in Texas, will be only the second granted for sales to countries without a trade agreement.

There are 22 more projects with approval to sell to countries with which the US has a trade agreement, but of those only South Korea is a significant gas importer, and the plants will probably need to sell to other countries to be commercially viable.
That's the end of the LNG boom. It's probably the end of the contract pricing of LNG as well. It's game on for gas sales in the Pacific Rim.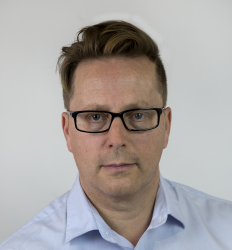 Latest posts by David Llewellyn-Smith
(see all)