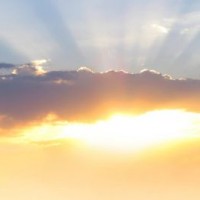 "I'm out there Gerry and I'm loving it"
So said Kramer to Gerry Sienfeld when he decided to go "Commando" for the first time and I get the sense that there will be a few bears who might turn bull after the price action we have seen in the US stock market over the past few weeks. After bouncing off the important technical level of 1520 the S&P traded to a new all-time high of 1618 before closing at a new "closing high" of 1614 on Friday night.
As Chris wrote in his weekly trading update with regard to the S&P 500 it is looking like we could be seeing an,
"end to the US  secular bear market, going on 13 years from the tech bubble high in 2000″
I'm not sure about that but as you can see in the chart below the market just keeps on keeping on and as the traders of yore used to say – DON'T FIGHT THE TAPE
Monthly, Weekly and Daily trend indicators remain robustly in a bull trend.
Rhetorically and economically the price action of the markets doesn't seem right given the underlying structural weakness in the global economic system but rhetoric will see you go broke. Price action and the study and following of it is what this website and these reports are all about and as the stock market in the US makes new highs, as the Aussie dollar bounces off 1.0219 again and as Dr Copper bounces 6.73% in US trade we have to respect this price action.
Turning to the catalyst for all this positivity – the non-farm payrolls printed 165,000 versus the expectations of 145,000 – but the real kicker was the positive revisions to the previous months data which saw March revised up to 138,000 from 88,000, and February increased to 332,000 from 268,000 painting a different picture of where employment in the US is currently at but not threatening a Fed reversal.
So at the close the Dow was up 142 points or 0.96% to 14974 after a brief foray above 15,000 earlier in the day. The Nasdaq was 1.15% high as the tech stocks really take a leadership role in this rally and the S&P 500 had another new all time high and all time high close trading to 1618 and 1614. In Europe the FTSE was 0.93% higher, the DAX surged 2.01%, the CAC rose 1.41% while stocks in Milan rose 1.04% and in Madrid stocks were up 1.65%.
The euro benefited from a generally more positive risk environment on Friday rallying to be at 1.3113 this morning but still trapped in its 1.30/32 box. USDJPY rallied as well back above 99 on Friday's New York close and this morning's early Asian trade. Importantly for all traders who have a fundamental bent to note is that after 6-8 weeks were the data was universally undershooting expectations at an increasing rate last week's data showed an improvement and the Citibank Economic Surprise index for the US even managed to claw it's way out of negative territory.
GBP remains in a positive uptrend and may be on its way to 1.57 and USDCAD looks biased back toward parity to test its long term uptrend.
Looking at the Aussie and we see it held the 1.0219 level very nicely last week and has benefited from the risk on feeling that accompanied the positive non-farm payrolls data and revision. The question though is whether it can keep on keeping on and to a large extent that really depends on the RBA and what it says tomorrow afternoon about monetary policy and the state of the Australian economy.
The market is not expecting a cut with only 4 of 18 pundits survey by MNI saying they will cut this week, but their words will guide the Aussie's outlook in the very short term.
As you can see in the weekly Aussie Dollar chart there is little momentum in the AUDUSD at the moment as it remains in a 12 month box. On the dailies the price action is equally tortured and while the bounce off 1.0220 was and is strong the RBA is key. Equally the Aussie has been bouncing around with the very bouncy employment figures so Thursday is going to be an interesting day as well – but we have a lot of wood to chop before then.
On commodity markets  Dr Copper rallied strongly up 6.73% in US trade and Crude was up 1.72% to $95.61. Gold is at $1470 and silver continues its volatile trade and is back above $24 ounce.
Data
It is a fairly quiet week for the US but in Australia we have a raft of data which includes TD Inflation this morning, RBA tomorrow and employment later this week. Could the RBA wait to see the employment data and then move in June? Probably, there is never a rush to ease or tighten when monetary policy has such long lag time so we are guessing they may leave things as they are this month and then move after the budget.
In Europe tonight it is Markit Services PMI everywhere as well as Eurozone retail sales.
Twitter: Greg McKenna
Disclaimer: The content on this blog should not be taken as investment advice. All site content, including advertisements, shall not be construed as a recommendation, no matter how much it seems to make sense, to buy or sell any security or financial instrument, or to participate in any particular trading or investment strategy. Any action that you take as a result of information, analysis, or advertisement on this site is ultimately your responsibility and you should consult your investment or financial adviser before making any investments.
Join the Forum discussion on this post
Latest posts by Deus Forex Machina
(see all)