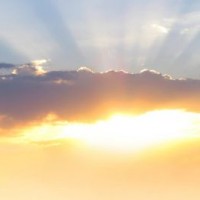 It's a holiday in the US tonight for Memorial Day and in the UK for the Spring Bank Holiday so for the first time in a while we get a quiet Monday. Which no doubt Asian traders will appreciate after the ructious trading late last week after the Chinese data, Fed line fluffing and general disquiet of the combination of stimulus reduction coinciding with what feels like a mid year slow down once again.
On Friday night the early swoon by the US stock markets which followed a bit of mad volatility in Tokyo and weakness in Europe was rescued by the better than expected Durable Goods Orders which printed +3.3% against expectations of +1.5% and helped the US equity market drag itself out of a dive with the S&P 500 hitting a low at 1637 in our support zone before rallying back to finish off slightly at 1650. The Dow was marginally higher at 15,303 and the Nasdaq largely unchanged at 3459.
Europe was not so happy into week's end with the FTSE down 0.64%, the CAC off 0.26%, Milanese Stocks down 0.66% and stocks in Madrid down 0.94%. In Germany the DAX was down 0.56% even though the IFO survey surprised with a jump to 105.7 against 104.5 on the business climate reading and 110.0 for current assessment versus 107.2 expected.
But it is the Chinese slowdown I want to talk about. Last week's HSBC Manufacturing PMI was definitely unexpected in that it fell into contraction but the broader picture of Chinese growth is that it is undershooting expectations quite aggressively.
As a behaviouralist and a trader while I watch the economic outcomes what I am as acutely interested in is where the data prints relative to what the is expecting. Recently Chinese growth has been printing very poorly relative to expectations.
China is but one jurisdiction where the data is slipping and a mid year slowdown is emerging. I like the way a Reuters article paints the outlook at the moment:
As evidence mounts that a mid-year slowdown is taking place in the world economy, the next few days will offer a clearer glimpse of how that will impinge on policymaking and buoyant financial markets.

Global stocks stumbled last Thursday in one of the few times the grey economic reality cut through this year's reverie in financial markets.
"Grey economic reality" – I wish I had of thought of that line but doesn't it sum things up nicely.
Which of course means that the extended rally in the US and other stock markets is at risk.
Equally in Japan things are getting very interesting. Last week the Nikkei tanked 7% Thursday, fell 3% at one stage Friday before recovering to close up 1%. Yields were also under pressure with the 10 year hitting above 1% at one stage. On Friday BoJ Governor Kurod said it was "desirable" that the bond market was stable but then yesterday noted (story from Reuters) that:
Japan's financial system as a whole seems to possess sufficient resilience against such shocks as a rise in interest rates and deterioration in economic conditions
I know what he means but gee whiz this is an interesting time for the Japanese economy – any decision by the BoJ to let rates rise would be, in the terms of Sir Humphrey Appleby, be a "very courageous decision":
Clearly the rise in yields and the longevity of the yen sell off is having an impact on the USDJPY which had a reversal last week off a high above 103 to sit at 101.06 this morning and just 50 odd points above the short term support of the trend line at 100.55. USDJPY is already below our fast moving average so it is looking a little wobbly and a move through 100.55 and then 100.19, which is our slow moving average would open a deeper retracement.
On other FX markets the Durable Goods print knocked the euro for six after earlier strength and the euro still looks to us to be headed lower.
We have a target of 1.2740/50 which is no big deal really and as you can see in this chart above it is simply the bottom of the range that Euro finds itself in. Short term support is 1.2900/10 and then 1.2820/40.
For the Australian dollar the negatives just keep coming and the as I discussed in the weekly it is looking a lot like this economy is getting worse even though rates are at almost all time lows. On Saturday morning the Aussie closed around 0.9650 and this morning is a little weaker at 0.9636.
There is little doubt that Aussie remains under pressure and last years low at 0.9570/80 remains support and then 0.9400 which remains our eventual target.
Data
Memorial Day in the US and Bank Holiday in the UK so it should be fairly quiet with only the BoJ minutes to trouble the scorers.
Twitter: Greg McKenna
Latest posts by Deus Forex Machina
(see all)