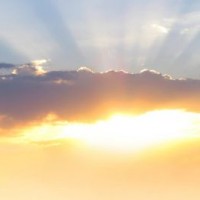 I have written recently that I think the US dollar is on the dawn of a new golden age and the price action last night in FX land and the data from the US reinforces my view that this is the case. It also complicates in a very big way my thoughts that USDJPY might have a counter trend pullback but I guess it simply reinforces the 99.90 level as the big one to watch in this pair.
The big news overnight was that the traders buoyed by the Northern Hemisphere Spring and an extra day off wandered back into their dealing rooms and hit the buy button – at least for stocks and the US dollar. On bonds it was the opposite as they hit the sell, sell, sell button.
The big jump in the Case Shiller home price index which showed a rise of 10.9% for the 20 city index was the largest year on year gain in 7 years with prices up a remarkable 1.1% in the month of March. Conference Board Consumer Confidence also surged to 76.2 from an upwardly revised 69 in April which takes it to the highest reading in over 5 years.
This drove stocks sharply higher even though in the US they couldn't hang onto their full gains into the close with the Dow up 214 points at one stage before closing with a rally of 106 points or 0.69% and another new closing record. Equally the S&P had a good day up 0.63% to 1660 but at one stage it was trading at 1,674. The Nasdaq was up 0.86%.
I was very interested in German import price data which was -1.4% MoM and -3.2% year on year, much lower than expected, suggests to me that we'll be seeing lower rates and eventually QE in the Eurozone. Tonight we get German CPI!
So in Europe stocks closed closer to their highs with the FTSE up 1.62%, the DAX up 1.17% and the CAC up 1.40%. In Madrid stocks rose 1.76% while in Milan it was a stellar 2.10% gain.
But it is interest rates that really have me interested at the moment. Japanese and US bond investors are getting absolutely shellaced as the sell off in yields from such low rates means that there is significant capital losses being accrued.
In the US 10 years surged  16 points to 2.15% and in Japan 10 years were up 8 points to 0.91%. As noted above at very low levels the tick value of bonds is huge so there are substantial losses being accrued by bond holders in the US and Japan as well as owners of bond funds. I saw on Business Insider, I think, that a listed Pimco bond fund lost almost 5% last night.
On FX markets it was a bit of a wild day. I was having a bit of a sniping day and sold Aussie at 34 to buy it back at 07 when it couldn't get and stay down through the 96 cent level and then later in the day I bought it at 54 and sold it at 78. I was pretty happy with the day and left the desk only to see the Aussie trade to a high of 0.9695 for a 101 point range after the low of 0.9594. I must say when I woke up this morning and it was back at 0.9615 I was  little surprised:
As you can see in the 1 hour chart above the Aussie has a clear support zone so traders are likely to use it as a back stop for longs and or use a break as a catalyst for shorts. So something to watch today. As we know the 0.9570/80 is the low of last year and is huge support. If it breaks then our target of 0.9400 comes into view:
On other FX markets euro traded a 101 point range as well with a low of 1.2848 to 1.2949 and it sits at 1.2855 this morning. We have been targeting a move to 1.2740 for a little whil now and I'm on the record as both believing the US dollar is at the dawn of a new golden age and that euro should head substantially lower.
As you can see in the chart above there is a potential head and shoulder pattern that will get euro down to the 1.21 region. I hadn't noticed this up until this morning and it is a reminder to myself and a lesson to all traders that sometimes you should take all of your lines off a chart and look at it with fresh eyes. My lines disappeared because I have been experimenting with a new colour scheme after feedback the black charts I like (as an old Bloomberg User) were hard to read.
So what I see is a euro headed to 1.20/21 which is now my multi-month base case.
On commodity markets gold was down a little at $1381, silver fell 1.35%, Nymex crude was higher up 0.95% to $95.03 and Dr Copper rose 0.53%.
Data
Retail trade in Japan is out in Asia today and it will be a very interesting release.
In Australia we have Westpac Leading index as well as HIA new home sales and construction work done.
In Europe the key will be German unemployment and inflation data before the Redbook in the US and a BoC interest rate annoucnement.
Twitter: Greg McKenna
Latest posts by Deus Forex Machina
(see all)