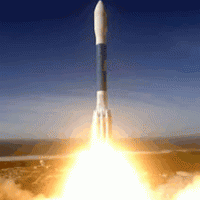 The Australian Bureau of Statistics (ABS) has just released housing finance data for the month of March, which registered a seasonally-adjusted 5.2% increase in the number of owner-occupied finance commitments over the month. It was the second consecutive increase in owner-occupied commitments and beat analyst's expectations of a 4.0% rise. January's results were also revised upwards slightly.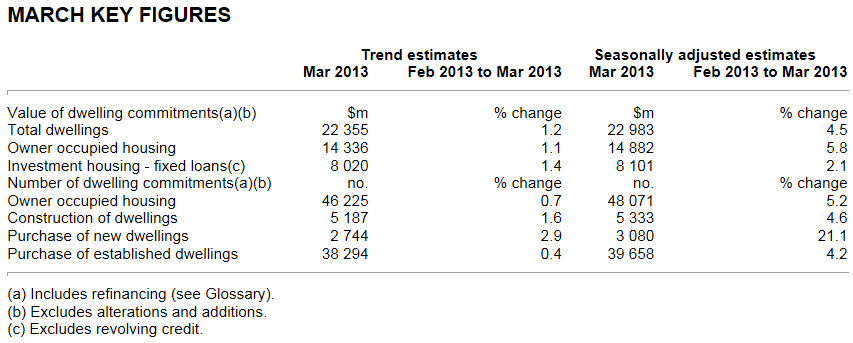 Arguably, the most important figure in the release is the number of owner-occupied housing finance commitments excluding refinancings, which registered a seasonally-adjusted 7.2% increase over the month of March to be tracking 2% above the five-year moving average level.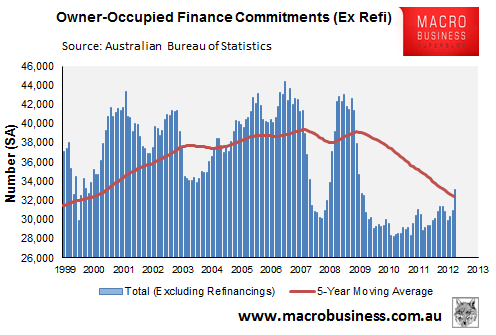 The series was also up 13.8% on March 2012 and was the highest reading since December 2009 (see next chart).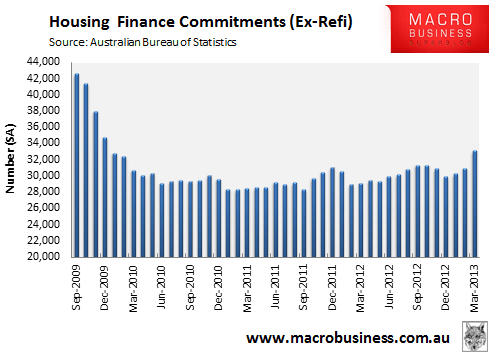 First home buyer (FHB) commitments recovered somewhat, recording an 11% non-seasonally adjusted gain in March, but represented just 14.2% of total owner-occupied commitments, which was the lowest level since May 2004 (see below charts).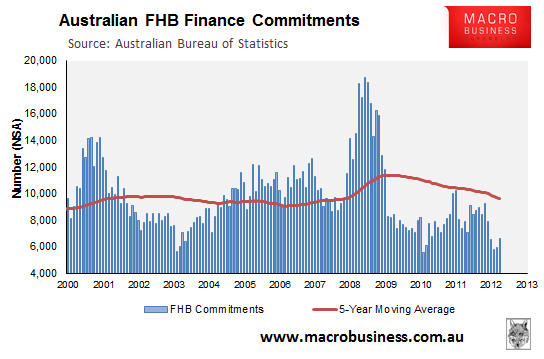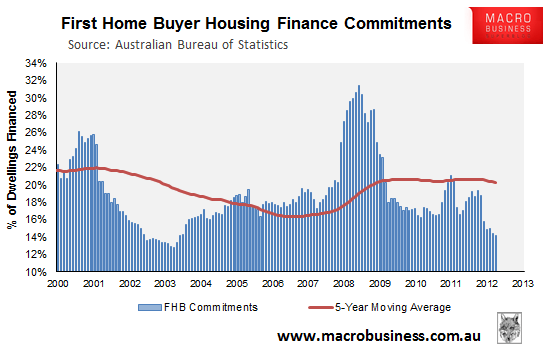 Unfortunately, the ABS only provides the value of investor finance commitments. These were up by 2% in March, by 21% over the year, and were at the highest level since January 2008, suggesting that investors have been driving much of the growth in housing demand and prices (see next chart).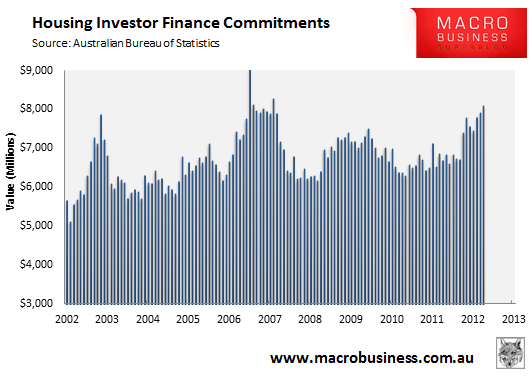 Overall, this is a very bullish result that suggests lower mortgage rates are finally starting to have an impact on mortgage demand. The RBA will also be pleased to see the big rise in purchases of new dwelling finance. There is some risk the figures are boosted by Easter seasonal adjustments and demand remains weak amongst FHBs, which will eventually weigh on the overall housing market.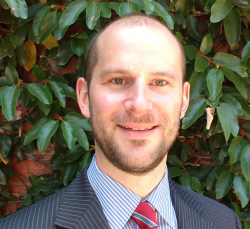 Latest posts by Unconventional Economist
(see all)