Dear MB reader,
Yesterday we launched a new "MacroBusiness Membership" to support the running and development of the site.
We offer MacroBusiness for two reasons:
the belief that Australia's economic model has become unfair, unstable and unsustainable and is run by a self-referential cabal of elites that produce poor policy, under-achieving businesses and a ­­­hapless media
to offer readers the best available independent analysis within this context
At 120,000 unique visitors per month, MacroBusiness has become a major corrective force: against what used to be a free-for-all in investment spruiking; in offering alternative directions for economic policy, and in providing high calibre, big picture analysis.
The Membership will sustain and boost these efforts.
What are the benefits of membership?
Current MB content will remain open to all (so long as enough of you sign up to membership!) but as an MB Member you will receive several exclusive benefits not available to casual readers:
a monthly report consolidating the MB's team outlook on the economy, property, shares, forex and interest rates (see the first of these at the end of this page)
a monthly report on MacroBusiness readership statistics
What are the outcomes?
Membership revenue will contribute to the running cost of the site and enable its development, including:
forums
news services
MacroBusiness TV and webinars (with free access to members)
Not to mention increasing the site's capacity to hold the broader media, policy and investment community to account.
Why do it?
Because you'll be better informed and feel damn good about supporting MacroBusiness and the nation's economy at the same time.
What will it cost?
An annual Australian Financial Review subscription will cost you $780 per annum or $65 per month and will perpetuate the closed loop of poor Australian leadership.
A MacroBusiness Membership will cost you $99 per annum or $11 per month – basically a couple of cappuccinos – and will do far more for your's and the country's economic and financial future than anything else for the price.
Go buy a jar of Moccona and sign up!
MB Members Report (April 2013) PDF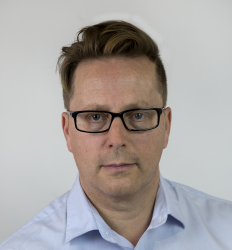 Latest posts by David Llewellyn-Smith
(see all)