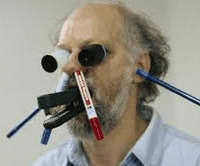 Over the weekend, it was revealed that the South Australian Property Council is lobbying the State Government to provide low interest home loans and cover relocation costs to attract displaced workers from the Eurozone into South Australia. From Adelaide Now:
UNEMPLOYED skilled workers in economically ravaged countries should be offered low-interest home loans and some relocation costs to attract them to South Australia, the Property Council says.
In its State Budget submission, the council also wants the State Government to increase the conversion rate of international students to permanent residents and target skilled unemployed Europeans in countries in economic crisis…

Thousands of South Australians are continuing to leave for other states, although the rate of departure is slowing.

In a pre-Budget submission, Property Council of Australia (SA) executive director Nathan Paine said the state faced a "skills deficit" when economic conditions improve if it did not grow its population…

The SA Government should run a campaign in those countries to encourage migration to SA, with incentives including low-interest home loans and lower relocation costs, he said…

Premier Jay Weatherill said the ideas were "all valuable" and would be considered in the Budget process. He said they were consistent with a government aim to make SA "more outward looking".
The Property Council's proposal has the stamp of self interest all over it, and is clearly designed to bolster property values on behalf of its members.
If the Property Council was truly interested in attracting foreign and inter-state migrants into South Australia, whilst stemming the flow of emigration, it would seek to lower the state's excessive land prices, which are a key road block to affordable housing and a big disincentive for anyone wanting to live there.
As shown by the below RP Data table, average Adelaide vacant lots are the smallest in the nation and the third most expensive on a rate per square metre basis, having risen by 250% in the decade to 2012. This cost escalation comes despite Adelaide being an economic backwater and experiencing relatively moderate population growth:

One of the reasons behind this land cost escalation is the State Government's increasingly restrictive planning system. In 2002, the Government implemented an urban growth boundary (since renamed the 'urban footprint'), which not only contributed to the steep rise in land values, but has led to 'leap frog' development in far flung towns, like Mt Barker, thus increasing sprawl. A 2005 paper from Policy Exchange explains the outcome:
In the words of Kieron Barnes, senior planning officer at Adelaide Hills council, "The South Australia Labor government created an urban growth boundary around Adelaide three years ago [2002] with the intention to stop the sprawl and to consolidate the city. But you could have guessed what happened then: People decided to move behind the growth boundary to places like Mt Barker from which they then commute to work in Adelaide [map of Mt Barker in relation to Adelaide shown below]. I was actually lucky to have bought my house there just before the growth boundary was put in place because after it was introduced land prices in Mt Barker soared." How did the state planners respond? "Well, now they have created more growth boundaries around the smaller cities as well to stop this kind of leapfrogging."

Talking about his own personal house preference, he admits that he likes having a large house and does not mind commuting to work by car. Asked whether that was not actually contradicting planners' beliefs in consolidation and promoting public transport, he smiles: "It's difficult for planners not to behave hypocritically when it comes to personal choices. Many I know live in big houses on large parcels of land with two cars that are not necessarily environmentally or economically efficient."
The State Government has also set a target for 70% of new housing to be provided within the pre-existing urban area, as well as operating a cumbersome development approvals system, whereby Productivity Commission estimates that it takes between 2 to 13 years to complete the land supply process.
As noted above, if the Property Council was not acting out of self interest, and truly sought to make South Australia a more desirable place to live, it would lobby for reforms to reduce land prices and improve housing affordability, instead of seeking to pump demand (and house prices) even further.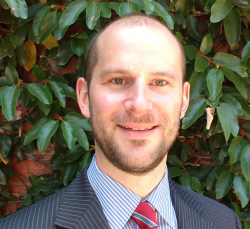 Latest posts by Unconventional Economist
(see all)