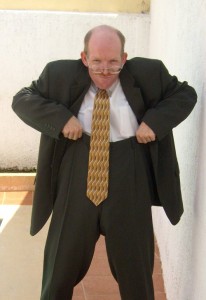 Yes, my trousers are riding high. For those that don't know, in early December, as bold young economists predicted the end of the  rates cycle, I bet the universe that if the next move was not down, then I would run naked up a mountain. And today, as the CPI misses, the dollar swoons and the sharemarket can't wait to join the conga line of global idiots, I'm on the sauce!
The Credit Suisse interest rate market is now pricing two full cuts in the year ahead in what is described by chartists and technicians as the "Bloxham buster":
Our resident optimist sounds a little more shaky in today's feel good note:
Australia's inflation remains low, held down by the high AUD. The trimmed mean was +2.2% y-o-y in Q1 (market had +2.4%). Inflation clearly remains low enough to make the RBA comfortable with its 'on target' forecasts. And, as they have said recently, inflation is low enough that they have room to cut rates if demand weakens. But, at least for the moment, demand is picking up: retail sales, house prices and construction are up, as low rates are getting traction. Should these weaken, a cut could be on the cards, though this is not our central case. We maintain our non-consensus view that the easing phase is done.
Meanwhile the aptly named Kouk, who a few short weeks ago saw rate hikes all over, has gone all warm and fuzzy at BS:
To be sure, the economy is continuing to expand at a reasonable pace and the impact of past interest rate cuts are still to take their full effect. But the case for a rate cut is enhanced by the mix of an overvalued Australian dollar, global economic softness, the terms of trade slide and uninspiring levels of business confidence, fiscal contraction and now an inflation rate that could fall too far.

There are still 13 days until the Reserve Bank's board meeting and events could come along that sway the final decision.

But armed with the most recent news on inflation, the bank looks set deliver a 25 basis point rate cut to make sure inflation this time next year isn't too low.
One wonders where this wisdom was a few weeks ago. After all, the Kouk created the TD Securities monthly inflation gauge that has been pumping out zeros faster than the Greek economy. N'er an "I was wrong" in sight!
Bank bill futures still say September for the next cut but I'd guess sooner on current terms of trade weakness:
And the true idiot cousin of markets, stocks, is just happy to know that the chamber ain't empty and up goes the bourse 2% with cyclicals in charge, and how!
Yey! Milky wilkies!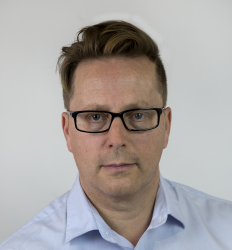 Latest posts by Houses and Holes
(see all)