I have written previously that Australia's liquefied natural gas (LNG) exports are coming under increasing pressure from the shale gas boom in the US, where there are currently 15 projects seeking approval to export US LNG to non-free trade agreement (FTA) countries, equivalent to around one-third of domestic US gas consumption, or roughly 30 billion cu ft of gas per day.  Given the global LNG market is reportedly only around 30 billion cu ft per day, in the event that a significant portion of these firms gain export approval, the impact of US gas exports on global LNG prices could be significant.
Earlier this week, the Financial Times reported that estimated US gas reserves had risen by 26% and now equal roughly 110 years of current US consumption:
The report of the Potential Gas Committee found that the US has technically recoverable natural gas potential of 2,384tn cubic feet – the highest evaluation in the group's 48-year history, and double the level 10 years ago.

It exceeds the last assessment in 2010 by 486tn cu ft – an increase of 25.6 per cent.

Adding that to the country's proved gas reserves of 305tn cu ft means the US has a total available future supply of 2,689tn cu ft – enough to last about 110 years, based on current rates of consumption…

"It's really shale gas that has exceeded the potential many people expected," said John Curtis, director of the PGC and a professor at the Colorado School of Mines who led the study…

Shale gas now accounts for 30 per cent of total gas consumption in the US compared with just 1 per cent in 2000. The surge in supply last year helped to push down the US price of gas to 10-year lows.
The increase in US gas reserves is a challenge for Australia, since it increases the likelihood of US LNG projects receiving export approval, and lowers the potential pay-offs from developing further LNG projects in Australia.
As noted by Houses & Holes earlier today, the cancellation of the Woodside's $43 billion Browse LNG project is already a major blow to the industry. I note as well that Woodside has also announced that it is looking instead to develop LNG projects in Canada, which would directly compete with Australian LNG. From the AFR:
Woodside Petroleum has lodged a formal proposal for a liquefied natural gas export project in Canada, just as it scraps a plan for a $45 billion-plus export project in Western Australia.

Woodside is one of four international companies that have submitted a new proposal for an LNG export terminal in the Prince Rupert area, says British Columbia energy minister Rich Coleman.

Shell, PetroChina, Chevron, BG Group and Malaysia's Petronas are already involved in proposed LNG export ventures in Canada, which some analysts believe will be a bigger threat to Australia's competitiveness in LNG supply than the US…
Make no mistake. Global LNG supplies and competition are rising.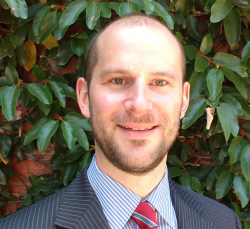 Latest posts by Leith van Onselen
(see all)