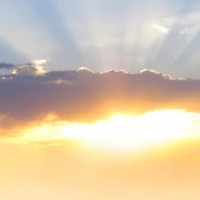 The jobs report in the US was an out and out shocker on Friday night printing at just 88,000 against expectations of an increase of 200,000. This data built on the weak ADP report and the unexpected up tick in Jobless Claims over the week which has dented the certainty with which many market pundits held that the US economy was recovering. Of course one data point or indeed one months data points are just noise in the grand scheme of things but the internals in the jobs data did suggest that the US fiscal policies are biting and that the focus on all the good stuff recently might have been Panglossian.
And of course with earnings season kicking off and the markets still at or near record highs there are risks for US and global stock markets.
But looking first at Friday night stocks in Europe fell sharply with the FTSE down 1.48%, the CAC down 1.70% and the DAX dropped 2.03%. Milan and Madrid went in opposite directions with Italian stocks bucking the trend and rising 0.63% but in pain stocks fell 0.64%.
In the US stocks held in really well in context of a shock and very poor outturn for employment we'd have to say. After tanking on the open when the Dow hit 14434, the S&P hit 1540 and the Nasdaq hit 3169 all indices rose through out the day to close at 14565, 1553 and 3204 down just 0.28%, 0.45% and 0.65% respectively.
Earnings season is upon us and it is difficult to know which way this will go but it is worth looking at the current S&P 500 technical set up.
My technical view is that the S&P 500 is going lower and a break of 1529 will confirm this in our system. This would then target a move back to 1480/85 and we'll see how it looks there.
In FX land, Friday was a wild ride for Dollar/Yen traders and the early morning no liquidity period on the Sydney/Asian open has continued these extreme moves with USDJPY hitting 98.31 from a 97.50ish close on Friday night. Just what is driving USDJPY at the moment besides an abiding view in some quarters that the BoJ will be successful is hard to tell because intra-day volatility is completely ridiculous.
Take Friday's intraday volatility for example – USDJPY opened around 96.10/20 traded up to around 97.20 then back to 95.93 around 9pm Sydney time before turning around and roaring higher once again for a new high at 97.82 on Friday night and now this morning on Reuters it is atop 98. Wild indeed.
My long held view was 100 back when USDJPY was in the high 70's so we are as good as there and while we got creamed by Friday's intraday volatility trying to play a little fade back below 96, I missed the rally above 97 but caught some of the move back below 96 that came later in the day. As yet there is no sign that the USD/JPY move is exhausted and eventually it will trade 150. Not yet certainly but in time.
Euro had a nice move as well and is up again in trade this morning as the US dollar get hits from the weak jobs (but stop and think for a sec and ponder why Europe and USD/JPY are higher and perhaps why Aussie is lower). Euro traded above 1.30 Friday before pulling back and if it breaks the high of 1.3036 today it will be off to the races for a rally toward 1.31 and 1.3219 which are important Fibo levels from the recent down move.
For the Aussie dollar all the shenagins in other markets has left it under pressure – looks like cross selling rather than against the USD specifically as the US dollar weakness should, if things in currency markets were linear and stable equate to Aussie strength not weakness – but they never are, are they? We know have a double top above 1.04 and a break of 1.0350 will see us go short. It might rally toward 1.0380ish first though.
On Commodity markets gold did actually benefit from the US dollar's weakness rallying 1.52% to $1580 while Silver also pushed higher up 1.69% to $27.24 oz. As you can see in the gold chart above the yellow metal (no not Caterpillar equipment) bounced off the bottom of the trend channel it has been in for some time. We still hold our long held view that gold is going lower but it seems that it is within this overall trend that its course is set so we remain "bearish" if I can use that term medium term but are simply trading the shorter term flows.
Crude was down but significantly off its lowest point which was at a very important trendline. Copper fell a little aand the Ags were mixed.
Data
AiG performance of construction today in Australia along with ANZ job ads. tonight we'll be watching German IP.
And just a warning – be wary of moves in Asian FX markets today – they feel a bit dodgy already. We'll be cutting our positions if triggered in half in respect of the volatility.
Twitter: Greg McKenna
Disclaimer
Latest posts by Deus Forex Machina
(see all)