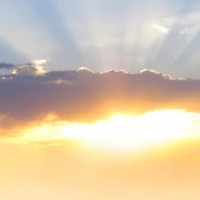 Interesting day in Europe and North America with stocks lower on the back of weaker than expected US data but gold and crude also lower even as North Korea grows more bellicose. I have know idea what is running through the minds of those in power in Pyongyang but according to Reuters:
North Korea "formally informs" U.S. that it has "ratified" strike, possibly involving "diversified nuclear strike": KCNA
Clearly price action is telling us that the market thinks this is just posturing but we have a small lifestyle position of short Aussie dollars at the moment just in case. Given gold is back near recent lows others may also like to have a small long gold position as a hedge against something out of left field happening. Clearly we are not rooting for these positions to come in but given that the current North Korean ruler is third generation "Isolatee" if we can coin a term the outcome is incredibly uncertain.
Looking at the overnight moves the key was the weaker than expected ADP employment report which printed at 158,000 for the last month against expectations of 200,000 and down from 237,000 previously. Also out was the ISM non-manufacturing data which was both weaker than expected and down from last month as well.
Both data points weighed on US stocks which hit European markets around the middle of the day. At the close the FTSE was off 1.09%, the CAC down 1.32%, DAX of 0.87 and Spain and Italy down 1.82% and 2.28% respectively. In the US the Dow fell 112 points or 0.76%, the Nasdaq dropped 1.10% and the S&P 500 was 16 points lower for a fall of 1.03% to 1554.
Looking at the chart you can see that the S&P has been constrained by the top, roofline, of the uptrend for some time now. While the JimmyR trend is still up at present the price has broken down through our fast moving average and rests just above our slow moving average. In the initial phase 1540 would be expected to be support but should it break this week then the target would be back below 1500.
On FX markets the Aussie made a high overnight 1.0497 again and it sits back at 1.0459 this morning. There has been a lot of support for the Aussie and the trade data yesterday, which showed a 3% increase in exports and a contraction in the trade deficit, were undeniably good not just in this instance but equally for GDP given the role net exports plays in the calculation of growth. Yesterday's low of 1.0445 is the key to the Aussie today and if it breaks we are looking a 20-40 point sell off and perhaps a move back up 1.04.
The euro is a little higher after weakness yesterday in the Asian day. I noted the trendline yesterday and tweeted during the day that someone, or Mr Market, was watching this line and euro bounced off it making a low of 1.2789 before rallying up to 1.2864 and it sits at 1.2846 this morning. Equally the USDJPY respected its own down trend which is the reverse of the euro support given they are quoted back to front and you can see in the second of the charts below the resistance overhead for USDJPY. Resistance is 93.62 today.
On commodity markets, gold fell out of bed again dropping 1.12% taking silver with it as it dropped another 1.63% to $26.73 oz. Watch $26.00/11, if it breaks then silver is going much lower. Crude also was pressured with the bigger than expected build in stocks and it dropped 2.86% to $94.41 Bbl. Copper also fell 1.53% which when coupled with gold, oil and stocks suggests that the markets are a little worried about growth. Non-farm payrolls on Friday are going to be huge.
Data
Australia sees the release of the AiG performance of services index together with building approvals and retail sales so it is a very big morning for us here. It is also BoJ day with their decision due so this is going to be a huge moment for the USDJPY and it will be interesting to see if Kuroda can live up to the hype that the market has build around him and the BoJ's plans. We'd have to expect that there is going to be some big announcement so watch the levels highlighted above in USDJPY.
Twitter: Greg McKenna
Disclaimer: The content on this blog should not be taken as investment advice. All site content, including advertisements, shall not be construed as a recommendation, no matter how much it seems to make sense, to buy or sell any security or financial instrument, or to participate in any particular trading or investment strategy. Any action that you take as a result of information, analysis, or advertisement on this site is ultimately your responsibility and you should consult your investment or financial adviser before making any investments.
Latest posts by Deus Forex Machina
(see all)