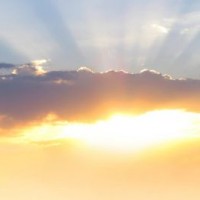 The risk appetite of global investors for equities remains unsated with more rallies on stocks in Europe and the US as the central bank goosing continues with the steady flow of liquidity and seeming absence of risk.  News overnight that PC sales have plummeted should come as no surprise in a world that is increasingly becoming tablet and cloud dominated. Let's face it, who needs a terbyte of data on their desk or laptop when companies like dropbox allow you to store your data remotely. As long as you can access your cloud then you can carry around something that doesn't need to be that big or clunky anymore. My new Toshiba Satellite U920 tablet is brilliant.
But the drop in PC sales hit Microsoft and other PC makers hard with MSFT falling 4.8% overnight. Even though MSFT is a Dow component the tech falls help explain why the Nasdaq put in a lack lustre 0.08% gain against the  0.42% Dow rally and the move of the S&P to 1593 for a gain of 0.33%. The Dow now rests at 14865 and the market is getting ready for a "Dow 15,000" party. No doubt James Glassman and Ken Hassett will be excited – they have only another 21,000 points of rally until their book from a decade ago is correct.
In Europe it was a night of rallies as well with the Italian 3 year bond auction printing better than expected which helped overall sentiment At the close the FTSE is up 0.45%, the DAX rose 0.79% and CAC rose 0.86%. In Milan stocks rose 0.58% with Spanish stocks up 0.29%.
On FX markets the Aussie had an interesting day after the employment data saw a drop of 36100 as the previous month's big gain saw some give back. The Aussie traded down to 1.0498 from around 1.0440ish prior to the figure but the weakness was reversed as the euro rallied in early morning London trade. Aussie rallied up to a high of 1.0582 which is marginally higher than the 72 peak the night before but it has now slipped back to 1.0437 this morning.
As you can see in the chart above the Aussie has slipped down through the little 4 hour trend line from the beginning of April and it may be headed back to test support in the 1.0380 region into the close of the week. Our fast moving average comes in at 1.0422 at the moment which is often support and a slip through here would be necessary to get AUDUSD back toward the 1.0380 region. The hourly charts suggest back to yesterday's lows.
Someone or something is sitting at 100 in USDJPY it seems. There have been enough excuses and catalysts over the past week yet the highest USDJPY has been able to get to has been 99.94. So I'm are guessing there is a barrier there. Kuroda is talking today and has been reiterating his commitment to liquidity and the debasement of the yen so it is really going to be about market positioning and we look forward to seeing the CFTC data tomorrow morning to see just how long the yen bears have gotten. For the moment though any weakness in USDJPY continues to be bought back aggressively. Key short term level is 98.51.
EURJPY continues to push higher making another 3 year+ high at 131.11 overnight as euro pushed up a little against the USD making a high of 1.3138 and is up 0.27% on the day at 1.3103. As you can see in the weekly EURJPY chart above EURJPY is now approaching the 50% retracement level of the 2008-2012 sell off which might form a barrier for the moment but given the moves in USDJPY are the key drivers lately of EURJPY and other yen crosses the view on this and other yen crosses really needs to be a view on USDJPY.
On commodity markets, crude fell 1.25% to $93.46 Bbl, gold was up 0.39%, silver rose 0.17% and the Ags all went in the same direction for a change with wheat up 0.18%, corn 0.39% higher and soybeans rose 0.74%.
Data 
Let's hope for some consistent translations when BoJ Governor Kuroda speaks today in Japan. Most of the data out in Europe tonight is inflation so not a concern with PPI out in the US but the market will be watching Retail sales very closely.
Twitter: Greg McKenna
Disclaimer: The content on this blog should not be taken as investment advice. All site content, including advertisements, shall not be construed as a recommendation, no matter how much it seems to make sense, to buy or sell any security or financial instrument, or to participate in any particular trading or investment strategy. Any action that you take as a result of information, analysis, or advertisement on this site is ultimately your responsibility and you should consult your investment or financial adviser before making any investments.
Latest posts by Deus Forex Machina
(see all)