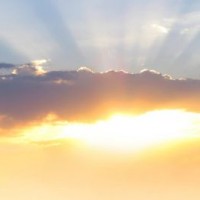 Whatever drugs the European stock markets are on I want some. The idea that stocks should rise in the order of 3% because the data in Europe is so appalling that the ECB will need to cut from the already ludicrous level of 1% is pure fantasy. But rise they did and cut rates the ECB will have to.
The release of the manufacturing PMI for China yesterday, which was a big miss at 50.5 versus the 51.4 expected, was a window into what to expect from Europe and particularly German PMI's last night given the trade relationship of Asia and Europe's biggest economy. So the release of the French PMI which was 0.1 better than expectations at 44.4 was a bit of a surprise and drove euro up 40 points before the German Markit PMI missed big at 47.9 versus 49 expected and the euro came under heavy selling pressure.
But stocks buoyed by free money and some sort of synthetic substance fairly roared as expectations grow that the ECB will need to cut rates sometime soon.
Indeed at the close stocks everywhere had shook off the Twitcrash that accompanied the false AP Tweet that said the WhiteHouse had been bombed with the FTSE finishing 2% to the good, the DAX up 2.41%, CAC up a remarkable 3.58% given that its economy is clearly in recession while stocks in Milan and Madrid rose 2.93% and 3.25% respectively.
In the US stocks recovered from the Twitcrash to finish higher across the board. The Dow was up 1.04%, the Nasdaq up 1.10% and the S&P was 1.06% higher. New home sales were lower than expected and the Richmond Fed manufacturing index fell to -6 from 3 last and against 7 which was market expectations. Once again proving that it is not the economy but free money that is driving the markets. After the close Apple has reported earnings which were slightly better than the sharply downgrade earnings forecasts but lower for the first time in a decade but it is raising its dividend and buying back stock. Cynical some might say – but not us!!!
Which helps explain why the Aussie dollar's fall after the Chinese data yesterday stopped short of a continuation down and through 1.02. The low was 1.0219 and at the time it looked like the sellers were gaining the upper hand but perversely the European and US data reinforces not the fact that the Aussie is a commodity currency assailed by falling commodity prices and lower growth but is a place where you can get 3%+ on your money and are paid ever day for being long relative to most if not all of the developed world.
As you can see in the 4 hour chart above the Aussie has been in a downtrend for a while now and remains below our slow moving average which comes in at 1.0266 which was support a few trading days ago. A break of this level would signal a sharper move higher toward 1.0290.
The euro fell sharply to a low of 1.2971 overnight and it looks biased lower as we have been alluding to for a few days now. The weak data and lower rates that are clearly on the way are undermining the Euro in a way even though stocks are ignoring the economic reality.
From where we sit using our usual indicators and trading process it seems like euro is set for a full retracement to 1.27 in the weeks ahead.
Elsewhere USDJPY is still waiting for the resistance at 100 to roll off and away and GBP is respecting the little uptrend line as you can see in the chart above- the 1.5170/20 region is very important support for GBP.
On commodity markets gold fell back a little to $1414 down 0.87% but silver was absolutely poll axed dropping 2.17% to $22.79 and the less lustrous precious metal looks like a shot duck technically now. Dr copper fell another 1.21% which should be taken as a warning against getting too bullish Aussie dollars just yet and corn fell 1.12%, wheat dropped 0.75% and soybeans rose 0.05%.
With markets completely stoned who knows what next?
Data
CPI in Australia today will confirm or deny the increased chances of an RBA interest rate cut that the interest rate markets have started to price in over the past week or so. Tonight in Germany we get the release of IFO and then Durable Goods in the US.
It is a holiday in Australia tomorrow as we remember Anzac Day and the diggers sacrifice and contribution to our nation. We'll also watch our beloved Collingwood crush Essendon but we'll be back on Friday
Twitter: Greg McKenna
Disclaimer: The content on this blog should not be taken as investment advice. All site content, including advertisements, shall not be construed as a recommendation, no matter how much it seems to make sense, to buy or sell any security or financial instrument, or to participate in any particular trading or investment strategy. Any action that you take as a result of information, analysis, or advertisement on this site is ultimately your responsibility and you should consult your investment or financial adviser before making any investments.
Latest posts by Deus Forex Machina
(see all)