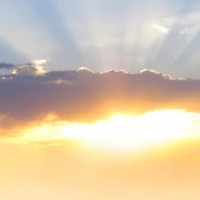 Last night was one of US dollar strength with USDJPY reversing yesterday's weakness, Euro and GBP unable to sustain their up moves  and gold coming under intense pressure. The reason is hard to fathom given that stocks, especially in Europe were so strong. Perhaps it was news of a little bit of backsliding over the Cyprus timeline but I don't buy that as that horse has bolted. Perhaps it was the fact that the EurozonePMI's were all weak and weakening raising the chances of an ECB cut.
I don't really know but in a world where stocks are goosed by central bank actions and currencies hit by the same this seems the most likely culprit – at least on the surface anyway.
To the data – as you can see in the screen snapshot from the FXStreet Economic Calender the data was pretty darn weak. Spain, Italy and France are all in the 44 region which is very weak while Germany has slipped back below the 50 zone and the overall Eurozone level of 46.8 is down more than 1 full big figure from last month.
So on this basis it is no surprise that the euro was lower and dragged sterling with it as well. Euro is back at 1.2815 after a high overnight of 1.2877 for a loss on the day of around 0.25%. There is a little trend line coming in at 1.2786 on the 4 hour chart so we'll see how it looks if it tests this level. A break would open the way back toward recent lows. Sterling rallied in line with the Euro but gave up all its ground and then some retreating from a high of 1.5258 to sit at 1.51 this morning for a loss of 0.83% over the past day.
Yesterday in Australia the RBA could not have been more explicit either in their love for China or their belief that the Aussie is too high and inflation leaves them room to ease. Indeed the NAB still thinks there are more easings coming and based on their business survey results and trends I agree with them. But with the shenanigans going on with the yen yesterday afternoon in the lead up to and after the RBA announcement the Aussie rallied when the dovish tone of the communique might have seen it fall. Such is the way of markets, they don't always do what you think but I have some shorts on now expecting the Aussie to maybe trade a little lower across the day.
The yen surged at one point falling right out of bed and making a low of 92.54 before the US dollar staged a rally to push it back to 93.37 where it is now. 91.40 has been our target and the question is whether or not the low yesterday has exhausted this target. On the 4 hour charts as you can see above there is a little trendline around 93.90 but USDJPY needs to push through 93.52 to kick on. As long as 93.90 doesn't give way the 91.40 target remains.
Looking at equities, stocks in Europe fairly surged with the DAX and CAC up just under 2%, the FTSE up 1.24% and Milanese and Spanish stocks up 1.41% and 1.64% respectively. Stocks in the US were higher but nowhere near as bullish on the day but the Dow did manage a new intraday high at 14,684 before dropping back to 14,662 for a gain of 89 points of 0.61%. The S&P 500 rose 0.5% or 8 points to 1,570 and the Nasdaq was up 0.49%.
Turning to commodities and it seems that the recent rally in gold is as good as it gets for the yellow metal with both gold and silver under pressure overnight dropping 1.54% and 2.49% respectively. It is interesting to think about the moves in total overnight. Stocks higher, perhaps because the ECB might ease sometime soon but equally because of some backsliding on the Cyprus deal in favour of the tiny nation. The euro slides, the yen is back under pressure, crude is lower and gold and silver get hit. It is clearly a US dollar move but gold is closing in on some important near term support on the 4 hour charts as you can see below.
Support is $1,570 and a break of this level would open up a further $20 fall – we also respect trendlines unless or until they break. Silver is gone – $26.15 support and if that breaks its down toward $22.70.
Data
HIA New Homes sales and trade data out in Australia today then the official and HSBC service/non-manufacturing PMI's in China. ADP employment data will give a lead on non-farm payrolls later in the week in the US and we'll also see the non-manufacturing ISM in the US.
Twitter: Greg McKenna
Disclaimer: The content on this blog should not be taken as investment advice. All site content, including advertisements, shall not be construed as a recommendation, no matter how much it seems to make sense, to buy or sell any security or financial instrument, or to participate in any particular trading or investment strategy. Any action that you take as a result of information, analysis, or advertisement on this site is ultimately your responsibility and you should consult your investment or financial adviser before making any investments.
Latest posts by Deus Forex Machina
(see all)