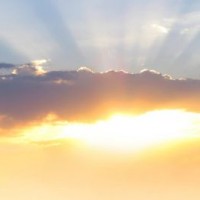 Well, well, well, what a weird mob the G20 has become. The distance between reality and what exists behind the cloistered walls of their cosy little meetings and networking functions seems to grow with almost the same magnitude of the distance between Brussels and the rest of Europe. But then why should we be surprised when this is the lesson of the GFC and crisis management – it is all about the privileged few preserving their slice of the pie at the expense of the great unwashed.
Over the weekend the G20 basically okayed the Japanese policy to weaken the yen as long as they continue to pretend it is just domestic policy aimed at deflation. Both Finance Minister Aso and BoJ Governor Kuroda were emboldened by the lack of consequences from their overt begger thy neighbour policy and the Chinese and South Koreans are no doubt apoplectic with the G20 communique only noting that they would be "mindful" of the side effects of the Japanese policy. Samsung is easily jettisoned when Toyota and Sony are at stake it would seem.
So the yen sold off and almost hit 100 again but either someone or something is there for the moment because the market could not drive it through just yet. This morning the yen is trading at 99.77 in early Asian trade.  Clearly even though the USDJPY has not broken the key 100 psychological level but as Jesse Livermore wrote almost 100 years ago now if it does take it out it will likely run for a few big figures – the Fibonacci projection would be a move to 102.75 if the box breaks.
Elsewhere on FX markets the euro looks to be a bit of a stinker at the moment completely unable to hold onto any gains late in the week and even though it has opened a little better bid in Asia this morning the overall outlook while we acknowledge is still in a 1.30-32 range suggests it will break lower soon.
The Aussie had an interesting night and a very interesting week when you think about it. Any notion that it is a safe haven should have been put to bed by last week's trade. The Aussie was under pressure from the very same forces that pressured markets globally and you can see has hard a sharp reversal on the weekly charts from the false break the previous week.  Indeed on this weekly chart the Aussie looks biased back toward 1.0110/30.
On the daily charts it is a similarly poor outlook and news today from Deloitte Access economics that the Australian Government is going to announce a multi-billion dollar budget deficit on Budget night in a few short weeks could be a catalyst for a rethink about the "miracle" that is the Australian economy. When pressed on ABC NewsRadio this morning Access head Chris Richardson said that he expected the deficit to come in somewhere around the middle of the the Governments last update at $1.1 billion deficit and some economists expecting a $20 billion – so around $10+ billion which is a big take down on what the Government estimated just a year ago and according to Access is largely due to a faltering corporate sector and company profits.
So all is not rosy for the Australian economy as some would have us believe, particularly if you pay a little bit of attention to the Citibank Chinese Economic Surprise Index which stood at -16.5 last week from +74 in late February and it is the first negative number since October 2012. Out later this week is the Q1 CPI which we'd guess is going to be no impediment to an RBA easing.
Which suggests that the Aussie will remain under pressure and head first to 1.0250, then 1.0180 and we'll see how it looks there. We'll be selling at some point today.
Turning to stocks and it was a better day Friday on both sides of the Atlantic with Europe largely posting gains except for Germany where the DAX fell 0.18%. In the UK the FTSE rose 0.69% while in France the CAC was 1.46% higher. Milanese and Madridian stocks rose 1.81% and 1.32% respectively.
In the US the Dow finished up 0.07% but the S&P and Nasdaq both fared better rising 0.87% and 1.25% respectively and closing on their highs for the day. We have read countless articles about Friday's trade and it seems to consistently be characterised as a relief rally. But relief from what? That gold stopped falling? We are not sure because just like the Chinese economic surprise index continues to weaken so too does the G10, European and US economic surprise indices. So it is hard to charcaterise the big economies of the world as rosy or improving but perhaps in this perverse world that is the point – weak data equals more accomodative policy and more goosing of stocks. We'll continue to watch the 1520 level on the S&P and see if/when it breaches how things look.
On commodity markets gold continued its recovery and was up more that $100 from the lows of last week at one stage to $1424 before pulling back to close the week at $1403 oz.
Data
Not much data in Asia or Europe today and tonight we get Existing Home Sales in the US so all up pretty boring.
Twitter: Greg McKenna
Disclaimer: The content on this blog should not be taken as investment advice. All site content, including advertisements, shall not be construed as a recommendation, no matter how much it seems to make sense, to buy or sell any security or financial instrument, or to participate in any particular trading or investment strategy. Any action that you take as a result of information, analysis, or advertisement on this site is ultimately your responsibility and you should consult your investment or financial adviser before making any investments.
Latest posts by Deus Forex Machina
(see all)