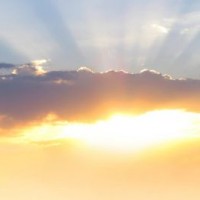 Gold's fall continued in early Asian trade yesterday and it was already under acute pressure when the weaker than expected Chinese data was released. The pressure on gold had been also pressuring Aussie and it came under sustained selling once the 1.6% QoQ and 7.7% YoY prints hit the screens. At first I was surprised that the market reacted so badly to the miss given it was only 0.3% but clearly in the price action and in the extrapolation of the weakness from one quarter of a 0.3% miss to one year of a 1.2% miss and only 6.4% annual growth tells you that the market has been positioned for a Chinese rescue of what is an emerging slowing in the US rate of growth and a still moribund European growth profile.
As readers know I like to follow the Citibank Economic surprise indices and it is worth noting the G10 index has fallen from +15 in mid March to -13 last week and that while the Chinese surprise index is still positive at 11 it is well down from the recent peak at 58 in March. So the data flow has been undermining expectations of growth.
So the scene was clearly set for expectations to be derailed at some point as the data worsened, if it did, and China seems to have been the tipping point yesterday. Overnight data in the US showed an unexpected fall in NAHB index and the Empire Manufacturing which further weighed on recovery hopes.
Gold was clearly the biggest loser and I wish I could lose a few extra pounds the way it shed $dollars per ounces over the past 24 hours. There has been an air of liquidation and capitulation in the price action as it fell more than 10% at one stage and is currently down $140 at $1351.  Silver also was poll-axed dropping back to $22.69 on my MT4 platfrom to satisfy the 1.382 projection of the recent break – silver still looks very poor.  Crude was also under pressure falling 4.36% to $87.31 and Dr Copper was off 2%.
In FX markets the Aussie has absolutely been poll-axed off more than 2 cents from yesterday's highs trading at 1.0305 this morning for a fall of 2.02% on day which is huge for developed FX markets. USDJPY is also 200 pips lower at 96.71 from a high of 98.70 for a 1.09% fall. Euro is down 0.72% to 1.3036 and sterling is off 0.44% to 1.5277.
In the US, stocks were fairly crushed with the Dow down more than 200 points for a fall of 1.44% to 14,651. The Nasdaq is off 2.40% and the S&P 500 fell 33 points or 2.07% to 1,556. In Europe the FTSE fell 0.63%, the DAX dropped 0.41%, CAC fell 0.52% while in Milan and Madrid stocks fell 0.96% and 0.33% respectively.
I'd argue that although the moves have been fractious overnight and no doubt fraught for the gold bulls or position holders and those who bought Aussie on the break last week and didn't get out soon enough the reality seems to be that the flow of economic data has shifted a little back towards pessimism from hope and as such the moves appear well grounded, at least for the moment.
Going forward it seems like there will need to be a few days or weeks of rebuilding before the market can recover – whether its gold, Aussie or stocks. Economic data will need to print stronger otherwise not even the central bank liquidity flow is going to save markets from the realisation that the global economy is just muddling through.
To the charts.
You can see the big reversal in the Aussie from yesterday's high above 1.05. The Aussie was already under pressure from gold's fall and was then hit hard by the Chinese data. I missed my chance to sell at 1.0466 as I was shorted USDJPY at the same time and euro as well and thought they were all correlating. Bad choice clearly and a lesson in picking the right trades given how far the Aussie fell compared to my fairly useless euro short.
Looking at the price action in the Aussie now and it looks more likely than not that the Aussie is going to test the 1.0250/60.
USDJPY fell back to test and then inside the box we highlighted yesterday as a target and it seems more likely than not that the yen is going to continue to rally against the USD and the other crosses at the moment. The low this morning of 95.79 is the key for us and a break of that will open the way for a move down to the recent lows around 92. As far fetched as that may seem not for a second did we think gold was going to do what it did overnight – in time yes but not in 24 hours – so lets never say never at the moment and trade with the flow.
Data 
New Motor Vehicles and RBA minutes in Australia will be of interest today before inflation data in the UK and Europe and then the German and Eurowide ZEW survey tonight. In the US inflation data along with Housing starts, building permits and industrial production data are released.
Twitter: Greg McKenna
Disclaimer: The content on this blog should not be taken as investment advice. All site content, including advertisements, shall not be construed as a recommendation, no matter how much it seems to make sense, to buy or sell any security or financial instrument, or to participate in any particular trading or investment strategy. Any action that you take as a result of information, analysis, or advertisement on this site is ultimately your responsibility and you should consult your investment or financial adviser before making any investments.
Latest posts by Deus Forex Machina
(see all)