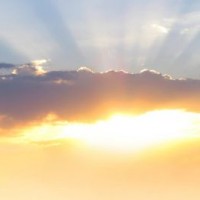 Some days the data matters and others it doesn't. When markets are volatile it is difficult to know which day it will be but it seems that last night was one of those ones when US stocks investors at least grabbed the better than expected data with both hands and ran with it. FX traders on the other hand simply went with the technicals proving once again that fundamentals are but one part of the story and sometimes not even the dominant narrative.
Anyway before we get to the specifics of the data flow in the US and Europe it is worth noting that the IMF shaved 0.2% off its expectation for global growth across the course of 2013 from 3.5% to 3.3%. Still not bad growth but Europe is expected to contract and the US has had a slight haircut to 1.9% growth. Japan gets an uplift – no doubt due to a much weaker yen helping things along – but overall it is still a slow growth developed world as the graphic below from shows.
Looking at the data flow the ZEW economic sentiment survey in Germany had a huge miss falling from 48.5 to 36.3 and way way below the 42 expected. The current situation part of the survey also fell heavily from 13.6 to 9.2 while the Euro wide sentiment survey also tanked from 33.4 to 24.9. In the US it was a different story however with the Housing Starts release showing a bigger than expected jump of 7% in March against 1.4% expected. Industrial production was also higher up 0.4% against expectations of a 0.2% increase and capacity utilisation up a smidge as well.
So the US got its lead over Europe's economic growth outlook confirmed and reports by Goldies, Coke, Johnson and Johnson and Blackrock – all big names – showed that profits were stronger than expected. After the bell Yahoo has reported better profits but Intel disappointed.
So with gold off its lows the preconditions were there for a US stock rally and at the close the Dow finished up 158 points or 1.08%, the Nasdaq rose 1.51% and the S&P rose 23 points or 1.46% to 1575. In Europe as noted it was a different economic and market story with the FTSE down 0.61%, the DAX fell 0.38%, the CAC dropped 0.66% while in Madrid and Milan fell 0.81% and 0.61% respectively.
Interestingly, the FX players didn't care about the data or the fact that it paints a backdrop where the US dollar should have smashed the euro lower – the reality is that sometimes, often, in FX data just doesn't count on any given day. On other days it's all that matters. Consistent across either day however will be technicals and technical traders – as we always say, if you are trading FX then technicals are fundamental.
So as you can see in the chart above even though euro had no right fundamentally to be rallying it is and it has. Getting back to using technicals you may not believe in them and you may like to anchor in fundamentals but if you do not watch technicals and market positioning as part of your process – even if just because you know others are watching them – then you should donate half your account to charity and put the other back in the bank. You'll still be 50% better off than if you trade and ignore technicals. Key level above is the 50% at 1.3226.
The Aussie also had a technically driven rally which caused me to change my view from looking for a retest of 1.0250/60 yesterday morning to tweeting around 1.45 yesterday afternoon that I thought the AUD and AUDJPY would head to 1.0385/1.04 and 101.30/60 respectively and went long AUD 1.03353.
On other markets USDJPY continued its rally off our slow moving average and the previous box and sits at 97.65 this morning. Some further rallies might be expected today. Crude was higher and corn, wheat and soybeans rose 2.63%, 1.33% and 1.04% respectively.
We can't not talk about gold and the fact that the low of $1320 is just $8 off the important $1312 level I talked about yesterday morning. For the moment the fact that gold bounced off this it seems clear I wasn't the only one watching that level and we'll see if gold can build a base above this level. Presently it looks encouraging but if this level goes then its $1200 or below.
Data
CPI in New Zealand and the Westpac Leading Index in Australia before a fairly quiet data night and then the Beige Book early doors tomorrow morning.
Twitter: Greg McKenna
Disclaimer: The content on this blog should not be taken as investment advice. All site content, including advertisements, shall not be construed as a recommendation, no matter how much it seems to make sense, to buy or sell any security or financial instrument, or to participate in any particular trading or investment strategy. Any action that you take as a result of information, analysis, or advertisement on this site is ultimately your responsibility and you should consult your investment or financial adviser before making any investments.
Latest posts by Deus Forex Machina
(see all)