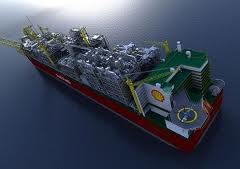 There's an interesting story today from Bloomie via the SMH that offers some staggering statistics on Floating LNG (FLNG):
The engineering challenges are massive. Shell's Prelude vessel, vying to be the first floating LNG facility in the world, will be as long as the Empire State Building and six times the weight of the largest aircraft carrier.

Exxon proposes a vessel spanning 495 meters, or 7 meters longer than the Shell plant.

Australian oil and gas workers earn about $160,000 a year on average, 35 per cent more than employees in the US and almost double the global average, according to a survey this year by recruiting company Hays Plc and Oil and Gas Job Search. That compares with $90,000 in the UK, according to the study, which analysed pay for engineers, geoscientists and related jobs.

Floating LNG may be almost 20 per cent cheaper than building a project on land for Woodside and its partners in the Browse project, including Shell.

Using three offshore vessels to produce the gas would cost an estimated $35 billion, compared with a cost of $43 billion for a new development on land, John Hirjee an analyst for Deutsche Bank, wrote in an April 12 report.

That's a cost of $2.92 billion per million metric tonnes of output for a floating LNG project producing 12 million tons a year, compared with a cost of $3.58 billion for a conventional plant, Hirjee said.

Companies also can invest in floating LNG projects in phases rather than all at once, he said.
Impressive certainly, but the bad news is:
The resources boom in Australia has inflated costs to the point where onshore developments are becoming too expensive, while the industry also faces increasing global competition.

Woodside's onshore plant would have created as many as 8000 jobs during construction and generated as much as $50 billion in gross domestic product, according to the company's website.

…Shell, Europe's largest oil company, is building the Prelude vessel at Samsung Heavy Industries' shipyard in Geoje, an island off the south-east coast of South Korea. At the peak of construction, the venture will employ 5000 people.
Yes, FLNG is Korea's Australian mining boom. We will of course see some profits and tax receipts via the Petroleum Resource Rent Tax but the real economic activity goes elsewhere.
It's the job of business to maximise profits so nothing wrong with that. We might of course wonder about the management of the boom that has made us so uncompetitive in everything but the raw material…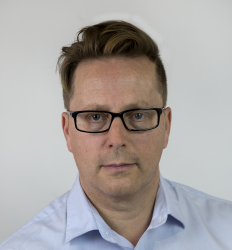 Latest posts by David Llewellyn-Smith
(see all)