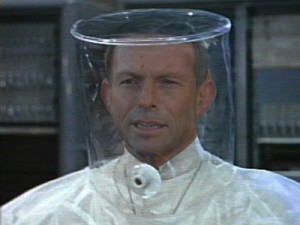 Independent MP, Tony Windsor, has thrown his weight behind yesterday's proposal by the AiG to shift the carbon tax to an emissions trading scheme sooner than the three year timetable. As I've said, I don't support the idea but its certainly preferable to scrapping the price and starting again.
"I believe Australia should be seeking to meet its emissions reductions commitments at the least possible cost…Unfortunately, much of the national conversation about climate change has been hijacked by fear-mongering and accusations of lying. Even though the wild claims about the carbon tax being a 'wrecking ball through the economy' and causing '$100 lamb roasts' have since been shown to be false, the Opposition has now painted itself into a corner where it has to threaten to abolish it."
And there you have it.