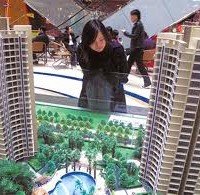 In the comments threads of my recent articles there has been some discussion on the extent of foreign property purchases of Australian real estate, as well as claims and counter-claims about what foreigners are allowed and not allowed to do when it comes to buying Australian housing.
I thought it was time that the rules relating to foreign property purchases were articulated in order to inform discussion and correct some common mis-conceptions. Below is my understanding of the rules.
First, it is important to note that the rules have changed considerably in recent years. Australia relaxed the approvals required for foreign ownership to help stimulate home prices in the wake of the GFC only to then reintroduce stricter controls in 2010.
As they now stand, the rules encourage foreign investment in new dwellings, thereby increasing the supply of new homes. However, they make it more difficult for foreigners to acquire established properties, in order to prevent foreign investment from simply driving up prices of the pre-existing housing stock.
Foreigners that are not residents of Australia are permitted to:
Purchase residential properties under development (i.e. "buying off the plan"), or new construction that has not yet been sold. There's no limit on the number of properties an investor can acquire, provided the developer has pre-approval to sell to overseas investors.
Purchase vacant land for development, provided construction commences within 2 years.
Purchase an established home for redevelopment purposes. (You can't rent out the existing home, but you can rent out new construction after the previous dwelling has been demolished.)
Purchase already developed, non-residential, commercial real estate – though restrictions apply to rural land.
In addition, foreigners who are temporary residents in Australia can:
Purchase an established (previously occupied) residential property, but only if you live in it. You can't purchase an established home with the intention of renting it out, and the property must be sold when you leave Australia. (This restriction obviously disappears if you become a Permanent Resident.)
Finally, a foreign company with business in Australia can:
Purchase a home for its temporary resident employees, provided the property is sold or rented if it remains vacant for 6 months or more.
Most property acquisitions require pre-approval by the Foreign Investment Review Board (FIRB). In a nutshell, this applies to the purchase of:
Established homes (which, remember, can't be used for investment purposes).
Commercial property above certain thresholds.
Residential real estate or vacant land for redevelopment purposes.
In assessing applications, FIRB applies a "national interest" test. Most applications that meet the criteria are approved within 30 days, unless the applicant is government-owned or controlled or the site is considered high profile. Investors must apply for a specific property – FIRB does not grant general or "in principle" approval. Further, any contracts for sale must state "subject to FIRB approval."
That's as much as I know. Feel free to correct any errors or add any omissions in the comments section below.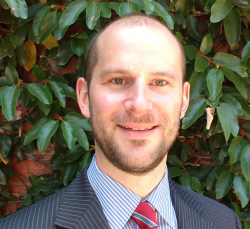 Latest posts by Unconventional Economist
(see all)