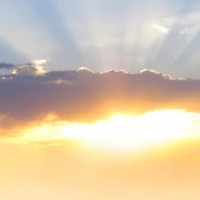 The world didn't end after the Cypriot vote so markets had a better night in the Northern hemisphere with stocks and the euro higher. Even the British pound managed to post a positive day which speaks volumes for the markets move given the the Chancellor of the Exchequer halved expected growth in the UK this year from 1.2% to 0.6%.
In many ways the fight against the GFC is now being led by the Brits who are at risk of a triple dip recession and must do something extraordinary to get their economy back on track. Fears were that George Osborne was going to widen the BoE's remit materially but what we saw instead was a more modest approach which soothed market concerns with the inflation target remaining at 2% but with a little more leeway around the central tendency.
Of course that is just a reflection of what current BoE Governor Meryn King has been doing since 2008 so it was no big deal. At the close the FTSE was down 0.13% and sterling was up to 1.5185 at one stage but sits at 1.5110 as we write. Another wild night it was with a range of 160 points for a mid range close which we think is still positive if not a little indecisive as you can see in the candlestick in the chart below.
In the US, stocks added to gains after the Fed reiterated its commitment to the $85 billion of monthly asset purchases for the foreseeable future. Indeed in forecasting that the recovery is under way but that risks remain while not expecting the unemployment rate to hit 6.5% until 2015. So the Fed will be, or is at least expecting to be, buying lots of bonds for a couple of years yet.
This is kind of like the perfect world for stocks if that is the case, a recovery that is modest enough to stay the Fed's hand but strong enough to give stock investors hope of further capital gain. It doesn't mean that stocks will roar necessarily but it makes it much harder for the preconditions for weakness to become apparent. Unless of course Fed Ex's earnings report is a precursor to disappointment.
At the close the Dow was up 0.39% to 14,512. The Nasdaq rose 0.77% and the S&P 500 was 11 points or 0.69% at 1,559. Fed Chairman Ben Bernanke said on Cyprus that he was watching it, hope the Europeans would come up with a "sufficient and equitable" solution but at the moment it didn't pose any threat to the US economy. Our emphasis obviously but one would hope that the Europeans got the message.
On FX markets the lack of Cyprus induced panic let the euro off the hook and it is up 0.48% to 1.2942 this morning up almost 100 points from yesterday's low around 1.2850. Euro is a bit messy at the moment and our view it was headed to 1.2650 is being challenged by last night's rally. We will be wrong if euro can trade up and through the 1.3000/25 region.
The Aussie dollar was higher on the day but is off its high of 1.0404 sitting at 1.0377 as we write. The Aussie is dancing on the spot at the moment and has been in a 4 hour uptrend from the lows above 1.01 back in early march. A break of this trendline at 1.0353, so give it 7 points and call it 1.0346, opens the way for a deeper retracement. Don't forget though as we always say respect the trend until it breaks.
On commodity markets Nymex crude was up on the back of a big draw in stocks with the price rising 0.87% to $93.24. Gold was lower with the euro up but at $1606 it still looks strongish.
Data
Kiwi GDP is out today, HSBC Manufacturing PMI for China before a raft of preliminary PMI data in Europe tonight. In the US its Jobless Claims, Existing Home Sales and the Philly Fed index.
Twitter: Greg McKenna
Disclaimer: The content on this blog should not be taken as investment advice. All site content, including advertisements, shall not be construed as a recommendation, no matter how much it seems to make sense, to buy or sell any security or financial instrument, or to participate in any particular trading or investment strategy. Any action that you take as a result of information, analysis, or advertisement on this site is ultimately your responsibility and you should consult your investment or financial adviser before making any investments.
Latest posts by Deus Forex Machina
(see all)