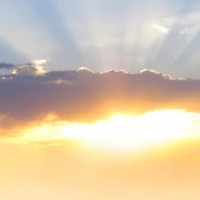 You won't be surprised to know that Russian President Vladimir Putin had something to say about the Cypriot deposit grab by the EU Troika over the weekend. A spokesman for him called it "unjust, unprofessional and dangerous". We echo those thoughts but without the Russian leader's obvious self interest. Still, overnight markets shrugged off the initial Asian disquiet to recover from the lows as it appears that the idea that Cyprus is the pimple on the pimple at the edge of Europe gained traction.
Indeed for all the hand wringing over the injustice of the move to confiscate money from those that were of the view their money at less than €100,000 was Government guaranteed of which we were part  the reality seems to be that because there were no bank runs in Spain or Italy last night markets are focusing on Cyprus' place in the world. I understand that in a trading sense 100% and am not going to let my rhetoric get in the way of my trading. BUT, I do think that there will be long term ramifications from this unilateral action that will be felt in the actions of Southern European citizens in the days, weeks and months ahead. It means more money under the mattress, more chance of strongly nationalistic politicians gaining traction and ultimately a bigger distance between the Teutonic overlords and their Southern serfs which is not good for the euro's future.
But hey I can't trade that today so on to the markets.
On this front there are so many big levels around I don't know where to start. i'll pick a few prime charts below but for the moment lets do a quick tour around the grounds.
Stocks were lower but off their lows. US markets made their lows early, rallied and then sold off into the close. The Dow  is down 0.43% to 14,452, the Nasdaq is off 0.34% and the S&P 500 has dropped 0.56% to 1552. European stocks were also off their lows but still closed in the red. The DAX fell 0.40%, the FTSE 0.49%, the CAC 0.50% while in Italy stocks were down 0.85% and in Spain stocks were 1.29% lower.
On currency markets early doors Asia yesterday saw the lows for Aussie and euro and the high for gold before they recovered a little. Gold and the Aussie in particular look the best at the moment with the Aussies fall to 1.0334 proving well supported and it made a high of 1.0409 and sits at 1.0401 as I write. It was well supported on the crosses as we thought it might be but you'd have to say the euro's bounce of the 1.2880 low to sit at 1.2961 this morning is equally impressive.
I want to deviate from normal practice this morning and have a look at some important charts and the set up.
If euro can stay above 1.2850 which is both the bottom of the Bolly Band and also the 200 day moving average then there is a set up for a decent rally coming. It is a rally I want to happen so I can sell into it because the EURUSD downtrend is firmly in place.
USDJPY like euro had a big fall but then rallied hard. As you can see here there is a trend line support coming in just below the market at 93.14 which although it seems a long way away is less than 2 times the ATR of 115 points a day from spot. A break of this level is huge as it would take out both our moving averages and the trend and signal a deeper retracement. Remember we always respect trends until they break.
The Aussie chart is very interesting. The break out after the employment data Thursday, the continuation as the US dollar weakened last Friday and then a very strong recovery from the gap lower yesterday. This looks bullish from where we sit and the 1.0512 target remains in place.
The Australian market pulled up right on important support as you can see and while it looks like this market is turning only a break of this trend line would signal a deeper move.
Gold looks like it is going to rally from here. While it didn't exactly go ballistic after the Cyprus thing yesterday and indeed spent most of the Asian day back below $1600 it's test of the slow moving average and the set up when we look at our usual indicators suggests that it is going substantially higher. Of course if the S&P breaks lower and or the euro's trend also bust then we'll get a big move.
There are a lot of potential big moves coming so watch your levels.
Data
A couple of interesting speeches from RBA gurus today. Guy Debelle the Assistant Governor (Financial Markets) is talking on Some Recent (And Not So Recent) Trends in Australian Debt Markets while Philip Lowe the Deputy Governor is talking on Internal Balance, Structural Change and Monetary Policy. Might be something in either of those for us wonks today 🙂
Of course the RBA Minutes are also out and Chinese FDI and Leading Index will be important as well. Also out is the ZEW survey in Germany.
Twitter: Greg McKenna
Disclaimer: The content on this blog should not be taken as investment advice. All site content, including advertisements, shall not be construed as a recommendation, no matter how much it seems to make sense, to buy or sell any security or financial instrument, or to participate in any particular trading or investment strategy. Any action that you take as a result of information, analysis, or advertisement on this site is ultimately your responsibility and you should consult your investment or financial adviser before making any investments.
Latest posts by Deus Forex Machina
(see all)