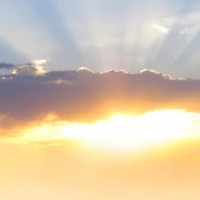 Will they won't they. What will they, what won't they. Cyprus, Cyprus it's all about Cyprus.
The Cypriot issue continues to dominate the minds of the market and the pundits as the rumours fly on what the new deal to haircut deposits might be. Reuters reported over the weekend that it was 4% for the "guaranteed deposits below €100,00 and a decent old 20% haircut for those above this threshold. But this morning it is still unclear what the "actual" deal, if reached, is going to look like.
What we do know is that the EU meeting was delayed and the Cypriot President jumped on a plane to go visit and no doubt prostrate himself in front of the Bullies of Brussels. The reason I say that is because the argument that Cyprus is so small at about 0.2% of EU GDP and thus they can push around runs both ways.
Why not in the interest of the wider euro project, building on Mario Draghi's dramatic and successful intervention last year, simply give Cyprus the money it needs and move on? German elections and Russian oligarchs as well as Cyprus' tiny size.
But in dealing with the Cypriots in  current manner, by allowing capital controls within the EU, allowing the stealing of "guaranteed" deposits – or at least letting that Genie out of the bottle – the EU project is as good as dead. My personal preference is fix them or kick them out at least then markets will know what they are dealing with if we end up getting to Italy or Spain.
But as the week starts in Asia we are still uncertain of the outlook.
The euro and Aussierallied into week's end are off a little in trade this morning as we await some sort of guide as to what is going to happen. Fundamentally Cyprus doesn't matter except if you have money parked there out of harms way and the prying eyes of tax authorities. Indeed the death of Boris Berezovsky has prompted questions about where his money might have been and if it played any part in his death. But none of that helps us with markets but it seems the chances of some sort of adverse income remains a high probability at this point given the deadline the ECB has set for today.
The question for the Aussie then is whether it catches a bid tone from the natural process of taking money out of the European banking system and parking it in jurisdictions where it is safe from the chances of governmental confiscation such as Australia. Alternatively there is a chance that if markets go "risk off" this bid tone evaporates until markets get a clearer picture of what is going on. At times like these where the outlook is uncertain I use my charts which suggest that if the Aussie breaks up above the high last week of 1.0457 then its on its way to 1.0512/32 with solid support around 1.0392 which should hold for the moment unless something catastrophic happens.
The euro rallied Friday as you can see in the chart below and it has moved away from the 200 day moving average again but as yet has not taken out our fast moving average. The chances are building and while we believe this Cyprus mess means euro goes substantially lower in time, more aggressive traders who think that there will be some sort of positive resolution in the euro's favour could use the 200 day moving average as the stop on any longs. Euro is sitting at 1.2957 this morning with the 200 day moving average at 1.2864. If this level gives way it is 1.2650 here we come.
USDJPY is also looking interesting on the charts. The uptrend line from the start of the rally comes in 93.98 which is also around the level of our slow moving average. A break of this level would open a much deeper retracement and it is worth noting the outlook for the Nikkei with 12184 the key level to watch on the downside in MT4 terms.
Stocks in the US closed on a better note in what was a data free day's trade. The Dow closed up 91 points or 0.63%, the Nasdaq rose 0.70% and the S&P 500 was up 11 points or 0.72% to 1,557.
In Europe it was more mixed with the FTSE up slightly for a gain of 0.07%. The DAX was knocked by the weaker than expected German IFO business survey which fell to 106.7 against 107.4 last and the expected rise to 107.6. Current assessment and expectations were also lower. Milanese stocks rose 0.69% while the CAC fell 0.13% and Spanish stocks dropped 0.25%.
The FTSE is at a really interesting level on the charts worth watching. Friday's low was the third touch on a trend line that goes back to the lows late last year. This is a good sign but equally worth watching as our set up suggests it is going lower.
On commodity markets, gold is losing momentum from its rally and although we have been short term bullish our indicators are suggesting that last week's high around the $1,616/17 region and just below our target of $1619 might be it for now. We'll have to see how things pan out but only a break of the highs, which our indicators still suggest is more likely than not, would open up further topside.
Elsewhere on commodity markets Nymex crude rallied 1.36% to $93.80 Bbl, gold was 0.47% lower the more volatile precious, silver fell 1.76% to $28.65 and copper was up a little less than 1%. On the Ags, corn fell 0.91%, wheat rose 0.14% and soybeans fell 0.59%.
Data
The Chicago and Dallas Fed manufacturing indices are out and Ben Bernanke is talking.
Twitter: Greg McKenna
Disclaimer: The content on this blog should not be taken as investment advice. All site content, including advertisements, shall not be construed as a recommendation, no matter how much it seems to make sense, to buy or sell any security or financial instrument, or to participate in any particular trading or investment strategy. Any action that you take as a result of information, analysis, or advertisement on this site is ultimately your responsibility and you should consult your investment or financial adviser before making any investments.
Latest posts by Deus Forex Machina
(see all)