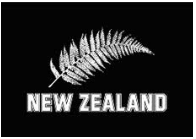 The war over Auckland land supply has continued this week, with the new Minister for Housing, Dr Nick Smith, uping the ante on his promise to smash Auckland's urban growth boundary (called the "Metropolitan Urban Limit" or MUL).
Regular readers might recall that the Auckland City Council had moved to shift the city's highly restrictive MUL into a new "Rural Urban Boundary" (RUB) that would effectively ban development outside of the rural-urban line and limit the area in which development could take place. Under the plan, the Council would target 60% of development within the current urban area and 40% in greenfield development within the RUB.
Auckland's constraints on land supply were slammed last year by the New Zealand Productivity Commission, whose report into housing affordability cited a body of evidence showing that strict policies of urban containment and slow development approval times had adversely affected the rate of new home construction, as well as significantly inflated land and housing costs.
As noted previously, there should be no urgency to restrict the urban footprint of Auckland given that it is such a small city by global standards. Sydney, for instance, is nearly 1,700 square kilometres in size – three times larger than Auckland, which is only 530 square kilometres. Melbourne, which is nearly 2,100 square kilometres in size is nearly four times as large as Auckland, whereas Los Angeles at 4,300 square kilometres is nearly eight times the size of Auckland (see below google maps images).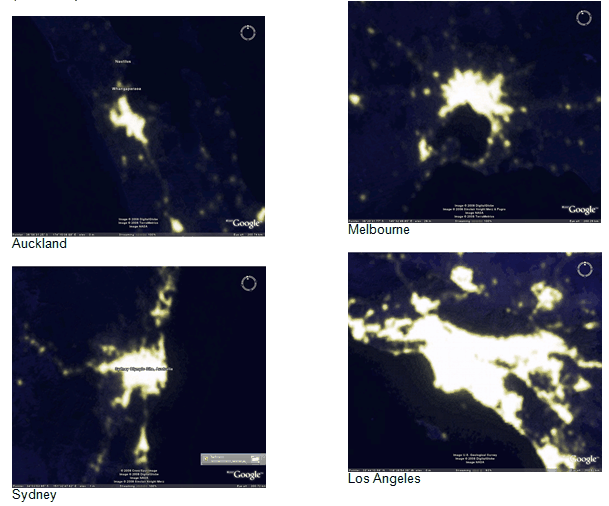 Further, nearly all of all Auckland's regional rural land is unproductive as it is held as lifestyle blocks which are in effect super low density urban residential lots appropriate for subdivision. In fact, the number of lifestyle blocks has exploded across New Zealand, increasing by around 75,000 to 175,000 over the past 13 years, and now consume roughly 873,000 hectares (8,730 sq km) of land, compared with only around 180,000 hectares (1,800 sq km) of land used for urban uses.
Yet despite Auckland's small urban footprint, its mayor, Len Brown, continues to push for consolidation, putting him at loggerheads with the new Minister for Housing. Earlier this month it was revealed that Mr Brown had wrongly claimed that Auckland had 15,000 sites ready for development "right now", only to later concede that there were only 2,000 lots available, a pitiful amount in a city of 1.5 million.
Ultimately, Auckland's intensification efforts, whereby 60% of homes are to be built on brownfield (pre-existing) sites is bound to fail. Not only does such development tend to face stiff NIMBY opposition, but the sheer high cost of existing housing means that buying it, demolishing the buildings already on it, and buildings new ones, cannot be done at a price that buyers can afford.
Dr Smith last week told Radio NZ that Auckland's MUL was a stranglehold that needs to be broken if houses are to be made affordable for families in the city, whilst also noting that the Auckland Council needs to double land supply in order to meet its own development targets. And in an interview with Radio NZ yesterday, Dr Smith noted that he would be meet with the Auckland Council on Monday to argue the case for freeing-up land supply across the Greater Auckland area, whilst once again inferring that the Government could intervene if the Council refuses to deliver sufficient land for housing.
The fate of Auckland first home buyers, and those seeking affordable housing, rests in Dr Smith's hands.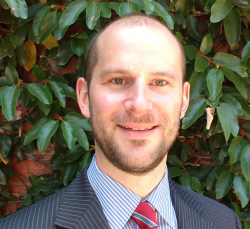 Latest posts by Unconventional Economist
(see all)