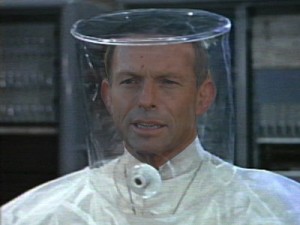 At last, business representation that got something right. And, of all the lobby groups, it's the perennially weak-kneed Australian Industry Group that has done it. From the press release:
 "The Australian Industry Group today called on all sides of politics to support the immediate removal of the fixed price carbon tax and move directly to an internationally linked emissions trading scheme," Ai Group Chief Executive, Innes Willox, said today.

"This would end the carbon tax and cut carbon costs by three quarters.  Electricity prices would drop by about 1.5 cents per kilowatt hour, an average cut of around 10 per cent for businesses and around the same for households.  Australia's emissions targets would still be met, with abatement happening wherever it is cheapest, including overseas. 

"Full emissions trading without the carbon tax element would slash the uncompetitive burden that has been imposed on Australian industry and the Australian community and which is dampening jobs growth.

"Ai Group has long argued that an emissions trading scheme is the most flexible path to reducing greenhouse gas emissions at least cost.  And we've always said the fixed prices under the current regime are way too high.  Today, Australian companies are paying $23 per tonne. This is set to rise on 1 July this year and again in 2015 when it is set to reach $25.40 a tonne.  Our competitors in Europe are now paying around $6 a tonne and look set to stay at around this level for several years while United Nations CER permits are trading at less than $1.

"Australian businesses could be taking advantage of these low international prices through emissions trading.  Instead we are stuck with the Government's high fixed prices. At the same time, the alternative approach from the Opposition would only permit domestic abatement without international linkage and, even on the most optimistic assumptions, would see abatement prices more than double international levels.
The AiG is Australia's manufacturing lobby, one the sectors more affected by carbon pricing. At last a bloody business group that actually believes in markets. "Direct action" will cost far more simply because it's a hand full of bureaucrats sitting around a water-cooler picking winners versus a carbon price that unleashes the innovative spirit of 7 billion people. It's simple math.
Meanwhile, although I don't agree with it, in part because it will screw up planning in the energy sector, the shift to a floating carbon price on an earlier timetable is certainly less damaging in the long term to the carbon mitigation project. The scheme remains in place and we won't need to reinvent the wheel, again. And, it will be there as Australia's contribution to the ongoing international effort to price carbon, thereby not setting back diplomatic progress.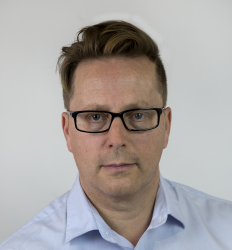 Latest posts by Houses and Holes
(see all)