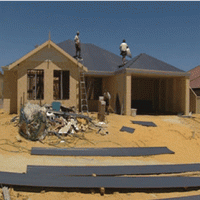 I have written previously that I think Australia should look to Texas to solve housing supply. This view is based on the fact that Texas' house prices have remained relatively stable and affordable in the face of rapid population growth and very easy credit.
Today, Luke Malpass, research fellow at the New Zealand Initiative, has written a nice primer on Houston's innovative approach to funding and providing housing-related infrastructure – the Municipal Utility District (MUD):
With Houston growing so quickly (its population increased from 2,400 in 1850 to 5 million today), especially since World War II, it has been necessary to house all the extra people moving in, at an affordable price. New and innovative ways to finance infrastructure and housing developments were needed. Enter the Municipal Utility District (MUD).

An MUD is statutory authority or water district that has a board of directors, and is responsible for providing water service to its residents who pay an ad valorem tax to finance it. Developments are typically around 400 to 500 acres (202 hectares), although some are much larger, up to 12,000 acres.

These developments are done in stages; typically after the first stage, when enough value has been created, the MUD can issue bonds against that value (typically 20 years) to finance the rest of the development. To recoup the investment, it can charge a tax of up to $1.50 per $100 of value in two parts: a debt servicing charge and an operational charge (to run the utility). For a house worth $300,000 this means $4,500 a year. However, over time as the debt is retired, this component reduces; for residents in some MUDs, the charge for services is as low as 17c per $100 of value: a utility tax rate of 0.17%. For the same house worth $300,000, this is $510 per year [UE: note typical starter homes in Houston cost around $150,000 only].

And because the residents essentially own the MUD, there is every incentive to keep prices down and service quality up.

This model has obvious advantages. First, the value of the infrastructure is not folded into the house cost and subsequently passed on at sale. Second, it means those who have built the infrastructure have also paid for it. Third, as developments grow, the MUD can decide its own future, whether it puts in public amenities such as parks and pools. Because there is no zoning, a great diversity of MUDs exist: from high-end master-planned communities to complete starter-home areas.
Regardless of your views about Texas, Houston's MUD infrastructure financing system is a model worth considering for anyone concerned about the costs of growth in Australia.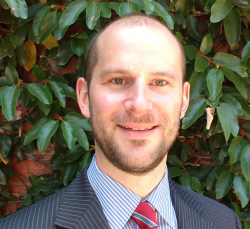 Latest posts by Unconventional Economist
(see all)