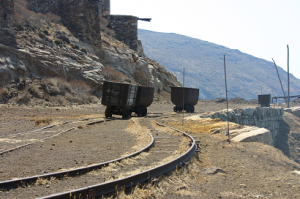 From the AFR and Shell comes the news I've been expecting on the last two big LNG projects awaiting approval:
Chief executive Peter Voser told investors last night in London that Shell had "slowed the pace on new FIDs [final investment decisions] for LNG in Australia, where there's cost inflation pressures."

Mr Voser said Shell would "take more time" before expanding the Gorgon LNG venture which suffered a massive cost blowout late last year to $52 billion, and on the Arrow coal seam gas-based LNG venture in Queensland with PetroChina.

Shell is also a partner in Woodside Petroleum's Browse LNG venture, which is estimated by analysts to cost $40 billion or more, and is supposed to reach a final investment decision by June.
I take "delay" to be a diplomatic shelving. When we pass the peak in mining investment, it will be a steep descent.