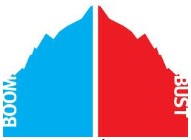 Please find below a PowerPoint presentation entitled Housing Supply & Price Volatility that I presented last Thursday to a mortgage risk roundtable in Melbourne.
The presentation discusses how markets with unresponsive (inelastic) land/housing supply tend to suffer from higher house price volatility and bigger boom and bust cycles than markets where land/housing supply is relatively responsive (elastic) to changes in price.
Housing Supply and Price Volatility (Feb 2013) by leithvanonselen
Leith van Onselen is Chief Economist at the MB Fund and MB Super. Leith has previously worked at the Australian Treasury, Victorian Treasury and Goldman Sachs.
Latest posts by Unconventional Economist (see all)