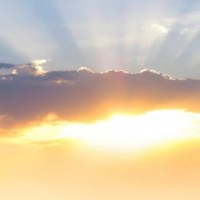 Have we seen an end to the trends in last week's trade? It certainly looks like the chances are high when you look at the charts. The Dow managed to post its first weekly loss for 2013. The euro reversed savagely from the previous Friday's high atop 1.37 and even the Yen's run toward the sun looks a little Icarun after comments from Finance Minister Aso that then Yen had moved a bit quicker than expected. Even the Aussie dollar managed to reverse its recent weakness. What a day!
Oh, and Venezuela devalued the Bolivar by around a third as the currency wars heated up another notch.
Here is a look at the 10 best and worst performing markets of the 90 odd I watch.
Looking back to Friday, the big news was the resurgence in Chinese imports and exports which was supported by the pick up in US exports. In China exports were up 25% much more than the 17.5% expected while imports rose 28.8% versus expectations of a 23.5%.  Even with monthly distortions, this is important for what it suggests about the strength of the global economy which represents China's customer base. In the US the trade deficit was much lower than expected on the fall in energy imports which is going to be a massive flow change in global capital markets with repercussions for currencies and US dollar assets in the years ahead. The balance of trade came in at -38.5 billion from -48.61 billion last.
In contrast however, German trade data was weaker than expected with exports coming in up just 0.3% from +1.3% expected and imports contracted 1.3% against the increase of 1.4% that the market expected.
The interplay of this trade data then filtered through to global FX markets with the euro remaining under acute pressure into the week's end and it sits in early Asian trade this morning at 1.3361 just above Friday nights low of 1.3352. The intervention in the currency markets of Mario Draghi last week even though it was only verbal has had a big impact on a market that was pulling back already and a euro that was under pressure.
Turning to stock markets the Dow under-performed the S&P and Nasdaq, both of which finished near the highs of the day to post a rise of 0.35% but still posting a small loss for the week, its first in 2013. The S&P was up 0.57% to 1518 after hitting another new multi-year high and the Nasdaq rose 0.91%.
Europe was in a better mood buoyed by the Chinese and US data we discussed above with the peripheral markets rallying strongly. The Madrid market was up 2%, Milan rose 1.41%, Paris 1.36%, Frankfurt 0.81% and the FTSE was 0.57% higher.
In Asia the Nikkei was hit with the Yen's resurgent strength and that will be the shape of things to come as that correlation remains robust as you can see in the chart below so this will once again be a key driver. It is Japanese Foundation day today and Chinese New Year across a large part of the rest of Asia so expect that to impact trade this week. The Aussie dollar had a busy day up and down and closing stronger, the Canadian dollar was under pressure from poor economic data particularly the huge miss on employment which fell more than 21,000 against expectations of a rise of 5,000.
On commodity markets oil seems to have a top for the moment as its gradual move lower continued on Friday. Nothing huge by any stretch of the imagination but certainly a slide worth watching for traders. Gold continues to mark time in the $1660-$1680 region it has been trapped for a while and silver continues to be the high beta precious metal. Coffee managed to rise a little over 1% Friday but still remains under pressure a little as were soybeans which were more than 2% lower.
Lets have a look at some Meta 4 charts from my  AVATrade platform.
EUR/USD: 
Based on our usual trading system our target is the convergence of the of the bottom of the start of the recent abortive rally and the support of the trend line which comes in around the 1.3240/50 region. We'll see how euro looks there and without JimmyR having turned negative yet this is a corrective rally – for the moment at least:
AUD/USD:
Aussie it was tumble dryer day with a lower low than the previous day, a higher high than the previous day and a close inside the range of the previous day. What fun for traders but this messy price action may be telling us that the Aussie is trying to base. For mine when you get a break lower and an aggressive expansion of the Bollinger bands there is always a period of consolidation of the over-cooked (up or down) levels. The 200 day moving average above is key resistance and the Aussie would need to regain it to show some life in the old legs again soon:
Data
Chinese New Year holiday's and Japan National Foundation day today so keep that in mind.
Elsewhere Home Loan data in Australia is out and it will be interesting to see if there is a resurgence in borrowing to support the uptick in prices. Otherwise fairly quiet day.
Twitter: Greg McKenna
Here are how some of the markets we follow looked Saturday morning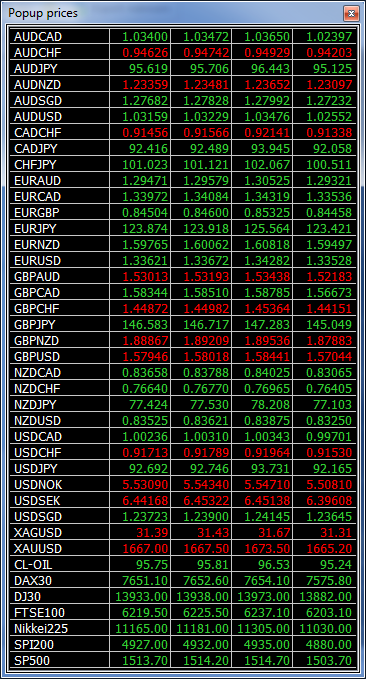 Disclaimer: The content on this blog should not be taken as investment advice. All site content, including advertisements, shall not be construed as a recommendation, no matter how much it seems to make sense, to buy or sell any security or financial instrument, or to participate in any particular trading or investment strategy. Any action that you take as a result of information, analysis, or advertisement on this site is ultimately your responsibility and you should consult your investment or financial adviser before making any investments.
Latest posts by Deus Forex Machina
(see all)