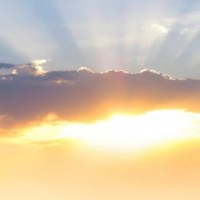 The Aussie is breaking down and fell below 1.03 for the first time in 3 months overnight as investors look to other markets for profitable opportunities in 2013. The loss of more than 100 points at the low is damaging technically for the Aussie even if it looks a little stretched for the moment. The Yen was also weaker pushing through 94 for the first time since May 2010 when the euro crisis really kicked off.
Elsewhere our focus is the reversal in the euro once again and the break lower in the DAX which yesterday we noted had under-performed the rest of Europe. The reason, as we tweeted on Monday afternoon, is that the DAX has broken its up trend and technically is the weakest of the globes major equity indices.
As you can see in the chart above the outlook is for a move toward support which is about 200 points below the current level.
In broader terms it seems that traders and investors were focused once again on Italian politics in knocking the euro lower with Reuters reporting:
"Berlusconi is shown to have narrowed his deficit in polls to within the margin of error and his promises of tax hike reversals and rebates of paid tax seem to be having their desired impact," wrote Richard Gilhooly, rate strategist at TD Securities, in emailed comments. "This risk is a negative for the euro," he said.
As trite as this concern from day to day about the Italian election is I have no doubt that the market is actually reappraising where Europe is and what is going to happen in the months ahead. Traders and investors are a superstitious lot and the fact that the market has had a bit of a swoon around April and May for the past few years will already be on their mind so the Italian election in a few weeks time is just a manifestation of that superstition.
Draghi's press conference after the ECB meeting tonight and new BoE governor Carney appearance tonight will be important for both the euro and the Pound and if Carney looks to take up the OECD's overnight advice for more monetary stimulus in the UK, GBP is likely to come under further pressure. The target for GBPUSD longer terms is a move below 1.54
In other European markets the FTSE managed a rally of 0.19%, the CAC fell 1.4%, the DAX was 1% lower and the periphery somewhat surprisingly only lost 0.65% in Milan and 0.46% in Madrid.
In the US markets are off a little but not materially with the Dow down 0.07%, the S&P 500 off 0.09% and the Nasdaq was 0.27% lower with 38 minutes to go before the close.
Earnings season is still continuing in the US and this time round is pretty good with Reuters reporting this morning that:
through Wednesday morning, of 301 companies in the S&P 500 that have reported earnings, 68.1 percent have exceeded analysts' expectations, above a 62 percent average since 1994 and 65 percent over the past four quarters. In terms of revenue, 65.8 percent of companies have topped forecasts.

Looking ahead, fourth-quarter earnings for S&P 500 companies are expected to grow 4.7 percent, according to the data, above a 1.9 percent forecast at the start of the earnings season.
Whether it is because expectations were wound back too far or the economy is really healing is a moot point. The reality is that not only are companies beating earnings solidly but also they are beating revenues at a decent clip. So as stretched as this market may feel it does have some underlying support in an expectations sense.
In Asia today I expect the Yen to do OK on the back of further acute yen weakness but the Australian market will be influenced by the unemployment report which is out at 11.30 AEDT. The market is looking for a rise of 5k but as always this is a volatile number and the market reacts as much to the split between full time and part time as it does to the headline number sometimes. Overall my view is that unemployment is going to trend higher in coming months.
Turning to commodity markets, gold is up 0.28% at $1677 oz with silver up 0.5% to $31.67 oz. Breakfast was off with sugar under pressure falling 1.78%, coffee dropped 1.25%, OJ was 1.15% lower and hogs were down 1.42% – not sure what happened to the egg price. Nymex crude was essentially unchanged.
Lets have a look at some Meta 4 charts from my  AVATrade platform.
EUR/USD: 
Looking at the euro directly, the up trend is intact but my view is that it is likely to head is it breaks the fast moving average to signal a decent retracement:
AUD/USD:
Aussie is slightly over done on the downside under 1.03 at the moment but the break of the 20 day low last Friday followed by the pullback and now confirmation seems to suggest a further fall toward 1.02 and potentially further. Employment today is key:
Data
New Zealand employment and Australian employment are both out. Should the spread between the two contract in favour of NZ that will put more pressure on AUDNZD so both numbers are worth watching. German industrial production and jobless claims in the US are out also but markets will be hanging on Draghi and Carney's addresses.
Twitter: Greg McKenna
Here are how some of the markets we follow looked at 7.50 this morning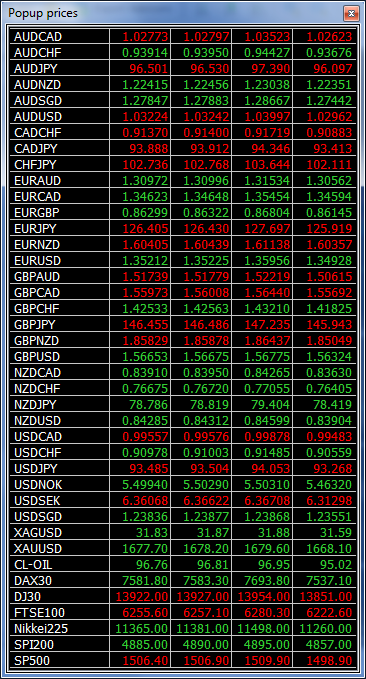 Disclaimer: The content on this blog should not be taken as investment advice. All site content, including advertisements, shall not be construed as a recommendation, no matter how much it seems to make sense, to buy or sell any security or financial instrument, or to participate in any particular trading or investment strategy. Any action that you take as a result of information, analysis, or advertisement on this site is ultimately your responsibility and you should consult your investment or financial adviser before making any investments.
Latest posts by Deus Forex Machina
(see all)