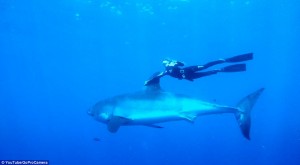 Regular readers will know that MB has been arguing for new macroprudential rules – that is, hard and fast controls on lending such as LVRs – to be used in monetary policy management. The reason why is to ensure that as this business cycle develops banks do not return to their old dodgy lending practices. Moreover, such rules break the hard link between interest rates and currencies as they enable low interest rates without a corresponding takeoff in credit.
The interesting thing is that this idea is nowhere near as revolutionary as it appears. In fact, it already exists, but not in the form of transparent rules for all to see. Rather it is extant in the form of the shadowy regulator called the Australian Prudential Regulatory Authority (APRA) which polices bank lending standards but does so behind closed doors and on a discretionary basis.
Since the GFC, APRA has done  a pretty good job. Lending standards are much tighter than they were pre-GFC and APRA is widely thought to insist that new aggregate lending is funded through accumulated deposits rather than increased offshore borrowing by the banks. If maintained, this is an institutional bound that will prevent credit growth from accelerating much from its current level and certainly nothing like the levels of yesteryear.
We could argue over whether or not this is tight enough but it's certainly a large improvement. As anyone who has refinanced in recent times will tell you, the banks will not lend anything like they used to.
But there are several very large problems with this approach. The first is a lack of transparency. We are all trading in an uninformed market with respect to what the parameters of lending standards are at any given time. This badly compromises price discovery in any number areas vis-a-vis house prices, bank values etc and pretty much rules out accountability for APRA itself.
Second and related, over time the culture of regulators can change or be changed. Regulatory capture is always a danger from both private and public interests. For instance, Joe Hockey is on the record recently insisting that he will defend APRA's right to discretionary decisions making and that he should have a veto over the appointment of the APRA Chairman which comes up prior to the election. Somehow I don't think Joe Hockey has tightening lending standards on his mind.
So, when APRA announces, like it did last night, that it is concerned that lending standards are already slipping, I think it right that we all react with a push to see APRA's rules brought into the light of day. From The Australian:
The banking regulator has warned it will take action against any moves to relax credit standards, amid concern that banks are compromising on the quality of new business loans to generate volume growth in a flat economy.

…"We have been talking very often and noisily with our institutions about credit standards," Dr Laker said after addressing an Australian British Chamber of Commerce lunch in Melbourne. "When things are going slowly, which is not in the experience of a lot of lending officers, one of the dangers is a temptation to compete on the basis of lower credit standards.

"If there's been a re-thinking of (last year's) conservatism, we'd certainly be taking that up with the institutions."
Chairman Dr John Laker also indicated APRA would increase board scrutiny:
"Supervisory agencies want to better understand the actual workings of the board…They want to see the collective skills and experience of the board in action, independence of mind and spirit — not just form — contributed by directors, and the quality of board deliberations…Gaining this understanding will involve more frequent meetings with boards, chairs of board committees and other key directors, analysis of board papers and minutes, and reviews of board minutes, and reviews of board self-assessments of performance…It was a sign of the strength of Australia through the financial crisis. We had, generally speaking, very good boards, but there's no perfection in this game."
Laker also said that:
"We remain cautious — very cautious — at APRA".
Let's hope so, before and after the election, because hope is all we have.
Full speech below.
John Laker – Importance of Good Governance-ABCC Melbourne 27 Feb 2013-SC Single Spacing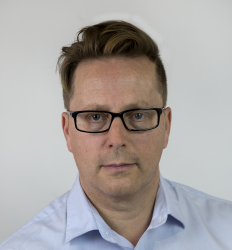 Latest posts by David Llewellyn-Smith
(see all)