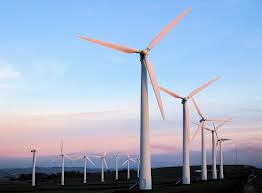 From the AFR:
Unsubsidised wind power is now cheaper than new coal and gas fired power stations due to the carbon price scheme, rising fuel prices and banks' reluctance to invest in fossil fuel projects, says new research from Bloomberg New Energy Finance.

Even if the carbon price scheme were to be repealed, it would still be more expensive to build a new coal-fired power station.

…BNEF head of clean energy research Kobad Bhavnagri said: "The general ramifications of these numbers is that Australia will leapfrog from coal-based energy systems to renewables; there may not be a need for gas as a transition fuel.

…The research says electricity can be supplied from a new wind farm at a cost of $80 a megawatt hour – for those projects built in the best locations – to $113 a MW/h. In contrast, electricity from a black coal power station ranges from $143 to $190 and from brown coal plants it is $243.
This is what a carbon price is designed to accelerate. It's put in place by a couple of bureaucrats with crude estimates but it unleashes a torrent of minds seeking profit in the newly developing area. Costs always plunge more quickly than expected.  Of course, this story suggests wind and solar might be getting there regardless. But why on earth would you want to go back to those few crusty bureaucratic minds to slow the pace of change?