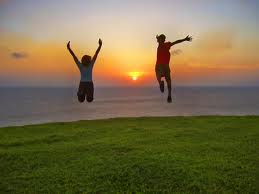 Stocks around the world have been enjoying what is a stealth rally over the past few months as the expansion of the Fed's balance sheet has once again done its work in driving cash into stocks. But with this stock rally has come an improving economic performance in the US which has 10 year US Treasuries fretting as they continue to flirt with the 2% level as the run up to the FOMC interest rate announcement tomorrow morning Australian/Asian time.
Are stock markets overdone? Is the correlation to one for most stock indices a warning of risk? Is the record level of US Treasury puts as highlighted in the CFTC COT data over the weekend a sign that the bond vigilantes are stretched or are we on the verge of a break in the GFC market paradigm?
Here are a few charts that might be instructive.
There are clearly a lot of markets making multi year highs. If the recovery is real then there is no problem but if the markets recent performance is really just a reflection of the Fed's balance sheet growth and bond buying program then the market might just be getting a little stretched.
I'm guessing puts are cheap at the moment. Might be a good day to buy some.
Latest posts by Deus Forex Machina
(see all)