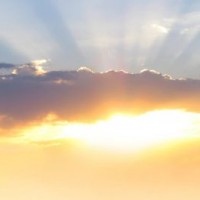 Wall Street was out overnight for both the Martin Luther King holiday and the inauguration of US President Obama for his second term. Europe had a positive tone however with the Bundesbank putting out a report saying that the recent weakness is likely behind the German economy.
Bloomberg report that the Bundesbank said in its report:
"The largely stable labor market and a better outlook for output suggest that the economic weakness won't last all that long," the Frankfurt-based central bank said in its monthly report today. A recovery "is already appearing in the first quarter of 2013,".
Regular readers know that we see a strong relationship between the Chinese and German economy and have been saying that the fact that  China seems to have a soft rather than a hard landing glide path points to an improvement in the outlook for Europe's biggest economy in the months ahead.
Assuming that the Bundesbank is correct then this is another way in which 2013 is shaping up as different to 2012 and if Germany can drag the rest of Europe with it, even if it is only at the margin, then we will see more risk seeking and less safe haven flows in the months ahead which will be important for traders to note and remember.
Last night's data calender was light but in the UK the Rightmove House price index was stronger than last month rising 0.2% this month after last months big fall. Swiss industrial production was however weaker than forecast at -0.7% from +2% expected. Just another reason to buy EURCHF.
So with US markets out, Europe was able to do it's own thing. The FTSE rose 0.43% to close at its highest level since mid 2008 of 6181. The DAX rose 0.61% to 7749 and the CAC was up 0.57%. In Italy stocks rallied 0.44% and in Spain it was 0.72%.
In Japan yesterday it was not the best day as the Nikkei came under pressure from profit taking as the Bank of Japan began its two day meeting. Losing 1.51% the Nikkei was simply a reflection of the old trading axiom "buy the rumour, sell the fact" and all yesterday's price action tells us is that there is a subset of traders who are wary that today's announcement from the BoJ could disappoint markets. As we noted in yesterday morning's note rumours are rife that the deal has been done and the BoJ has acquiesced to the the Prime Minister's demands for an explicit inflation target of 2% and more unconventional monetary policy but there is always a chance of disappointment.
Today's announcement is the key in Asian trade.
And it will be all about the Yen today after the euro did nothing overnight with traders putting their feet on the desk and taking the opportunity for a relaxing day's trade. The EUR traded only 34 points since trade opened in Sydney yesterday morning which is a very quite day's trade. But the Yen was a little stronger as traders take a little money off the table. The Aussie was a little stronger but also quiet while GBP broke lower again and doesn't look good technically.
Citibank has put out a note on gold overnight according to Market Watch in which they said:
"Indeed, gold's recent struggle to sustain itself beyond the $1,800 technical resistance level despite seemingly conducive conditions such as record low interest rates and fiscal uncertainty has cast doubt onto the bullish case for gold among the investor community,"
This is analogous to my technical view and if you read it carefully it is actually a technical view written as if its a fundamental view. What it really says is gold's upside is losing momentum and as such there is a chance of a pullback. Which remains my base case over many quarters even though gold looks not too bad in the short term and rose a smidge overnight to $1687 per oz.
Lets have a look at some Meta 4 charts from my  AVATrade platform.
EUR/USD: 
The EUR traded only 34 points since trade opened in Sydney yesterday morning which is a very quite day's trade. The euro remains constrained in the box we have highlighted over recent days and we await the next catalyst to knock it out of its recent range.:
AUD/USD:
The key thing for the short term trade outlook is that the 1.0480/85 region held firm. A break of this level would open the way for a short term fall although it can also be considered support in the first instance:
Data
It is all about the Bank of Japan today in Asia – anything unexpected or disappointing is going to be felt hard by in the Nikkei and USDJPY and by extension the Yen crosses. So that must be watched and is due at 3 GMT today. Tonight we have the release of some important tech earnings reports in the US and the ZEW survey in Germany as well as the Chicago Index in the US. So we could get a few catalysts for trades.
Twitter: Greg McKenna
Here is how the markets looked at 7.49 this morning.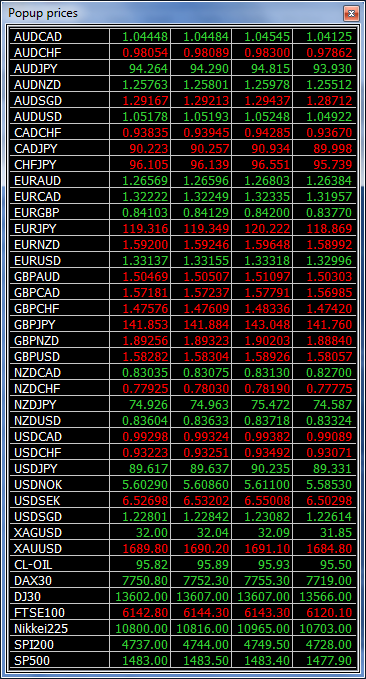 Disclaimer: The content on this blog should not be taken as investment advice. All site content, including advertisements, shall not be construed as a recommendation, no matter how much it seems to make sense, to buy or sell any security or financial instrument, or to participate in any particular trading or investment strategy. Any action that you take as a result of information, analysis, or advertisement on this site is ultimately your responsibility and you should consult your investment or financial adviser before making any investments.
Latest posts by Deus Forex Machina
(see all)