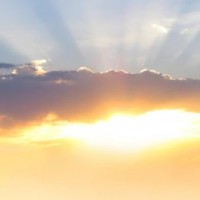 Stocks hit their highest level since 2007 overnight as a combination of continued Fed buying and better than forecast US data saw traders focus on the positive. The US dollar came under pressure again as a result which saw the euro and many commodities including gold and silver rally and the tone was overall more positive as risk tolerance seemed to improve.
My rhetorical self doesn't like nor trust the rally but for the moment the trader and trend follower in me has the upper hand as the market continues to push higher. Indeed I really like the comment I saw on the Wall Street Journal this morning:
"The S&P 500 is at a five-year high, transports sit at record levels and small caps are within spitting distance of all-time highs. Junk-bond prices are also hovering around record territory and the market's so-called fear gauge sits near a five-year low."

We hate this phrase more than anyone, but it sure seems tempting to wonder if maybe, well, the stock market just wants to go higher.
Sure we can and will worry about the debt ceiling and sure we will find other things to worry about but it seems that the Draghi shock and awe threat and the Fed's money drop have really done their job for sentiment. Hasn't helped the unemployed in Europe yet might it might be finding traction in the US with Job Claims dropping to the lowest level in a few years.
Elsewhere the Philly Fed data were appallingly weak printing -5.8 in January against 7.1 expected but this was overshadowed by better than expected housing starts and building permits data in the US for December. Both these data are the best in around 4 years.
So with 8 minutes to go the S&P 500 is up 9 points or 0.64% to 1482, the Dow is up more than 89 points or 0.66% and the Nasdaq has risen 0.59%. Worth noting on individual stocks is that Boeing is still under pressure from its Dreamliner woes and the financial sector is also off a little after the earnings reports from Bank of America and Citigroup disappointed.
In Europe it was also a positive night with the FTSE up 0.46%, the DAX up 0.57% and the CAC up 0.96%. Milan rose more than its bigger market rivals after recent weakness to close up 1.42% while Madrid was up 0.56%.
In Asia yesterday the Nikkei was roughly unchanged after a volatile day's trade where it fell sharply before recovering. The weakness in the Yen which re-emerged overnight will however take it higher today and add to the positive tone coming from Europe and the US. The rest of Asia should benefit as well.
Dollar/Yen – my goodness – this is certainly a bull market if ever I have seen one. Every time USDJPY looks like it is going to have a reasonable retracement it simple gets bought back hard and with gusto. Over the past 24 hours the Yen has weakened 1.74% against the USD to sit at 89.90 and just below the nights high of 89.92. The euro was also higher up 0.68% to 1.3378 and it too is just below the high of 1.3387. The Aussie has missed out on the rally after the employment data yesterday and my sense is that we are seeing a rotation away from last year's safe harbour and safe haven trades. Indeed EURCHF is up at 1.2475 this morning – what a rally.
There is no way my sell off in gold is going to happen in the ebullient mood of the market at the moment. I note that my bearish outlook has been joined by Goldman Sachs who are reported to be calling it down to $1200 by 2018. That is one heck of a long term forecast and one I have great sympathy but for the moment the US dollar's weakness is dominating.
Technically gold is climbing into the upper half of the down trend channel it has been in for a few months with last nights small rise of 0.37% to $1689 oz and as you can see my usual indicators suggest some further strength is in store.
Silver is looking like it might rally a bit further as well and it rose 0.86% to $31.74 oz. Crude spiked through two trend lines last night after the Algerian rescue operation went badly and even though it is off its highs it is up 1.22% to $95.39 in WTI terms. Corn was down 0.92% while wheat and soybeans both fell around 0.3%.
Lets have a look at some Meta 4 charts from my  AVATrade platform.
EUR/USD: 
Euro didn't breach the lows of the previous night yet neither did it break the highs of earlier this week – so on the 4 hour chart above we have a Darvas style box with the parameters of 1.3404 to 1.3255. Waiting for a break a break is probably the best strategy for the moment…
AUD/USD:
It was a poor performance for the Aussie all things considered but the low overnight was just above some minor support of the recent uptrend as you can see in the chart below. If we are genuinely seeing traders and investors turn their minds to the trends that might emerge in 2013, as it seems they are for the moment, I expect the Aussie to lag. Not get sold heavily but be becalmed is probably the best way to think about it relative to other moves – crosses are the play:
Data
China China  China, Oi Oi Oi. For the Aussie dollar as well as global markets it is going to be about Chinese Q4 GDP to be release today with expectations for 2.3% qoq and 7.8% yoy. Industrial production and retail sales are also released for China today as is industrial production for Japan. Tonight is fairly quiet in the US and then a holiday Monday.
Twitter: Greg McKenna
Here is how the markets looked at 7.48 this  morning.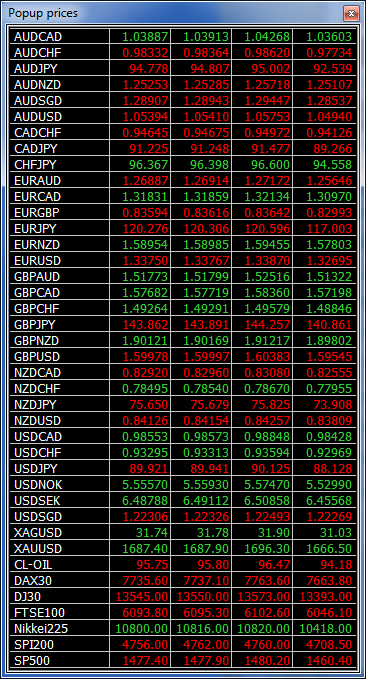 Disclaimer: The content on this blog should not be taken as investment advice. All site content, including advertisements, shall not be construed as a recommendation, no matter how much it seems to make sense, to buy or sell any security or financial instrument, or to participate in any particular trading or investment strategy. Any action that you take as a result of information, analysis, or advertisement on this site is ultimately your responsibility and you should consult your investment or financial adviser before making any investments.
Latest posts by Deus Forex Machina
(see all)