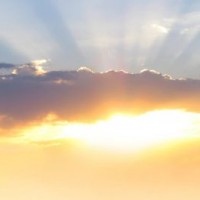 It looks like there is not going to be a debt ceiling debacle as US lawmakers seem to moving toward conciliation and compromise which when combined with GE's earnings report saw stocks in the US set their highest weekly close since 2007 as the unconventional policies of the Fed and Chairman Bernanke continue to work their magic. As I showed in my outlook for trades in 2013 the growth in the Fed's balance sheet has been synonymous with a rising tide in equity markets and prices.
The interesting thing about this rally in the S&P has been that it has been a stealth rally, not too sharp, not too fast and certainly no where near technically stretched or overbought when I look at my usual indicators. So until notions that the Fed is going to start withdrawing stimulus take hold or the data prints poorly this rally has legs.
But there are always risks in markets and late last week Soc Gen put out a piece talking about the end of the paradigm we know as the new normal – low growth, low rate and high unemployment. Soc Gen suggest that Q1 2013 growth in the US is going to move along a fairly healthy clip and that as the economy improves the Fed will move toward the withdrawal of its unconventional monetary policy by year's end.
Of course the market will pre-empt the actual withdrawal and react and the question is will stocks be able to hold up under their own steam – it is a question for another day but a question worth remembering as the markets climb higher.
Turning to currency land the big question for us is whether or not the US dollar can break the negative correlation with equities that has so characterised the last couple of years of trade.  It is our underlying belief that at some point this should certainly happen in a sustainable manner as it is looking like it is the US economy that is going to be consistently outperforming the European and other currencies. But for the moment even though the US data is better than Europe the dampening impact of Fed policy is still working. Having said that euro has some short term technical challenges which we will discuss below.
So looking forward to this week there is a holiday in the US today for Martin Luther King's birthday and then the ceremony for the 2nd term of US President Obama takes place Tuesday. Tuesday also kicks off  the heart of earnings season with the focus turning to the big cap tech stocks with Google, IBM and Texas instruments reporting Tuesday before Apple reports Wednesday. Microsoft will also be reporting this week. Other stocks reporting are Starbucks Corp. , Procter & Gamble Co. , Union Pacific Corp.  and McDonald's Corp.
The other big story this week, probably the biggest story of the week, is the decision by the Bank of Japan on monetary policy due for release tomorrow. The meeting is a two day meeting starting today and press reports were already floating around over the weekend that the BoJ had agreed to set an explicit inflation target of 2% and that they will no longer pay banks anything for deposit left with it.
The key for traders this week is what the BoJ does relative to expectations – USDJPY closed the week above 90 and as you can see in the chart below "the force is strong in this trend" so is all the good news priced into the Yen's weakness and Nikkei's strength or is there room for further surprise. We'll see tomorrow but after a run like this stops might want to be dragged up a little.
UK Retail Sales were weak falling 0.1% in December against expectations of a 0.2% rise but the FTSE was unmoved by the fall and managed to rise 0.35%. This was in contrast to European bourses which were on the nose with the DAX down 0.43%, the CAC roughly flat at -0.06%, Milan down 0.19% and Madrid down 0.29%.
In the US as noted above further gains were had with the S&P 500 up 5 points or 0.34% to 1486. The Dow was up 0.40% and the Nasdaq was a little lower down just 0.03%.
Asian markets were a sea of green Friday with every single market I follow higher. Certainly the Chinese data slightly beating expectations was a boon for the region but it has been interesting to see how some media outlets wanted to portray it. I saw a couple which assiduously kept saying it was the slowest growth since 1999 but Asia stocks didn't care, preferring to accept that a hard landing has been avoided. In Japan the Yen's acute weakness helped push the Nikkei up by 2.86% while the Hang Seng rose 1.12% and the Shanghai exchange 1.40%. In Australia a much smaller gain of 0.30% was had.
FX markets were dominated by more Yen weakness, a volatile reversal in EURCHF and Sterling getting crushed from the combination of weak retail sales and technical factors. Euro is struggling and the Aussie is seeing money flow away from it it seems. Fuller reports for AUD and euro below in charts.
On commodity markets, crude was up only a little but has been in an uptrend for a little while now and also closed the week above the one year down trend line closing at $95.25. Gold too didn't do much down 0.22% to $1688 oz while silver was up 0.36% to $31.87 oz. Wheat was up another 1.28% as well.
Lets have a look at some Meta 4 charts from my  AVATrade platform.
EUR/USD: 
The euro on the hand remains constrained within the box we identified last week – we'd either trade the box or do nothing until it is clear it is stepping up or down from the box. The big range and down day in EURCHF might have helped Euro stall on Friday but the move away from the Swissie is a big signal of what is occurring in markets at the moment:
AUD/USD:
For the Aussie more volatility and a greater risk that it is being left behind as traders and investors focus on where they are going to make money in 2013. As last year's and the year before's trade the risk is high that the Aussie dollar completely underperforms and gradually slides a little due to these allocations away from Australia. Time will tell but for the moment as you can see in the chart below a break below 1.0480/85 will open further downside:
Data
Holiday in the US tonight and the BoJ's meeting starts today. There is a Euro Group and EuroFin meeting over the next two days which might be interesting given press reports about Greece needing more money over the weekend. The first big economic release is the German ZEW survey tomorrow night.
Twitter: Greg McKenna
Here is how the markets looked on Saturday morning.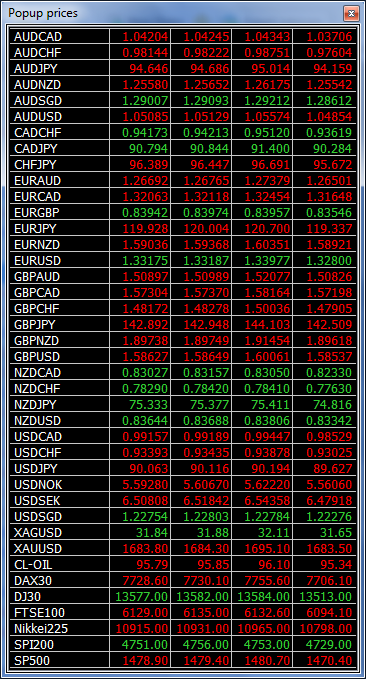 Disclaimer: The content on this blog should not be taken as investment advice. All site content, including advertisements, shall not be construed as a recommendation, no matter how much it seems to make sense, to buy or sell any security or financial instrument, or to participate in any particular trading or investment strategy. Any action that you take as a result of information, analysis, or advertisement on this site is ultimately your responsibility and you should consult your investment or financial adviser before making any investments.
Latest posts by Deus Forex Machina
(see all)